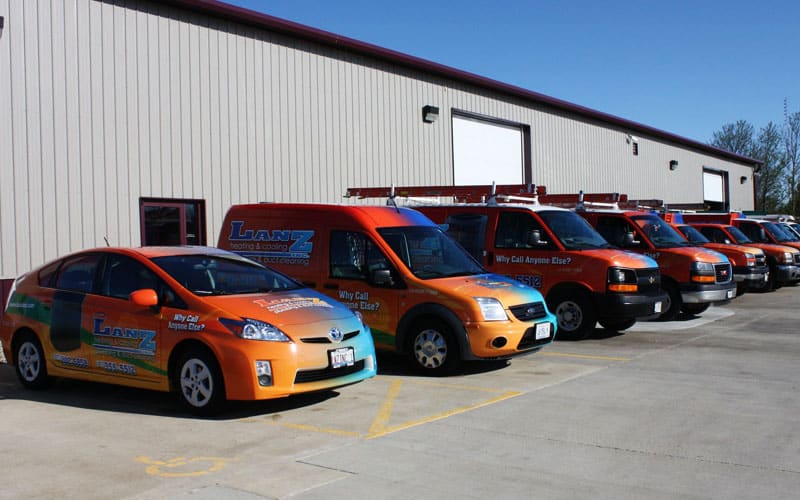 The phrase pipe bursting sounds like a disaster in the making, but it's actually nothing to fear. In reality, it's simply an innovative way to replace an underground pipe system without a lot of hassle and disruption. If you're having pipe-related problems in or near Champaign, Illinois, This method may just be the perfect solution.
What Is Pipe Bursting?
You probably don't give it much thought, but your home couldn't function without the network of pipes buried under your property. Unfortunately, there are many potential points of failure within this system of water lines, drain lines, and sewer lines. When aging pipes begin to fail, the best solution is often a full pipe replacement. This was traditionally done by digging trenches to physically remove and replace the existing pipe. Now, the professional plumbers at Lanz Plumbing, Heating & Cooling, Inc. can offer an alternative. Our pipe bursting service can replace your piping more quickly and easily than ever before.
How Trenchless Pipe Replacement Works
To begin the pipe bursting process, small pits are dug at each end of the pipe section being replaced. After feeding a cable through the pipe, a plumber inserts a cone-shaped tool called a bursting head. The bursting head is then forced through the existing pipe, causing it to break apart and creating a cavity. A length of high-density polyethylene pipe follows immediately behind it to seamlessly take the place of the old piping.
Is Pipe Bursting Right for You?
Since it doesn't require digging a trench, this approach is far quicker and less disruptive to your property. This is especially important if your piping runs through landscaped areas that would be destroyed by trenching. Pipe bursting may cost more initially but eliminating the need for extensive property rehabilitation means you'll likely save overall. However, pipe bursting isn't ideal for all situations. It's important to speak with your plumber to see if you're a good candidate for this convenient service.
When your underground pipes have reached the point of no return, it's time for a proven, long-lasting solution. To see what the professional plumbers at Lanz Plumbing, Heating & Cooling, Inc. can do for you, check out our expert pipe bursting services or call (217) 394-1380.