Home Automation Zoning Near Champaign, IL
Are you ready to bring your home in the Champaign, IL, area into the twenty-first century? Get started by investing in high-quality home automation zoning services from Lanz, Inc! We're here to help you have better control over your heating and cooling for greater comfort in every room.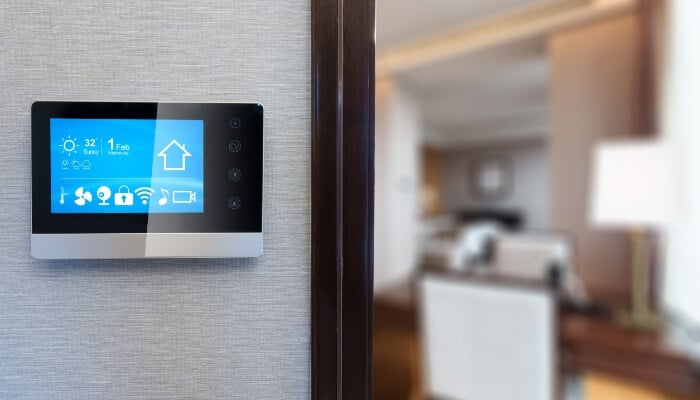 Understanding Home Automation Zoning
The goal of home automation is to give you pinpoint control over your HVAC systems while taking some busy work out of your day. If you have to manually set your thermostat, you not only have one more thing to worry about but also risk wasting energy or sacrificing comfort if you forget to do so. Here are a few ways you can benefit from home automation:
Zoned control: Home automation zoning splits your home into multiple climate control "zones." If you have one room that always seems to run hot or cold, you can adjust its temperature separately. This also allows you to cut off the climate control to rooms that you only use occasionally, like guest bedrooms.
Match your schedule: Most families have long stretches of the day when everyone is at work or school. Why waste energy on climate control when the house is empty? With home automation, you can program your thermostat to adjust the temperature to fit your schedule automatically, day by day.
Wireless thermostats: One of the benefits of a wireless thermostat is that you can control it remotely using a smartphone or tablet. If you're coming home early, just send a signal to the thermostat and your home will be at your optimal temperature by the time you arrive.
Home automation zoning takes any headache out of heating and cooling your home throughout the year. You'll enjoy less energy waste, greater savings, and improved comfort with your new system.
Invest in Home Automation Service With Lanz, Inc.
Home automation can go a long way to improve your comfort, save you money, and ultimately make life easier. That said, to really make the most of home automation, you need a home automation service team you can trust to get it up and running. That's where we come in. We have the tools, training, and expertise to recommend the right products for your home and get them up and running. We strive to do it right the first time, and we take a thorough approach that accounts for the components that you don't see, not just the ones you do.
We take pride in doing high-quality work for all of our home automation customers, and we stand behind our work with a 100% satisfaction guarantee. If you're ready to put the power of automation to work in your home, look no further. Give us a call today at 217-394-1380 to speak with a comfort consultant about our home automation products and services.