Storm and Drain Pipe Repair and Replacement Near Champaign, IL
Stormwater and drainage pipes help move rainwater and groundwater away from areas to keep them from flooding. Sump pumps and downspout drains from gutters typically drain into them. Catch basins and area drains also do.
When these pipes go bad or have blockages, the professionals at Lanz, Inc. can help. We have many options to repair or replace the pipes, from excavation to lining we can get your pipes draining again. Need a drain tile installed? We will do that as well! With 100+ years of combined industry experience, we're here for all your underground solutions in the Champaign, IL, area and beyond.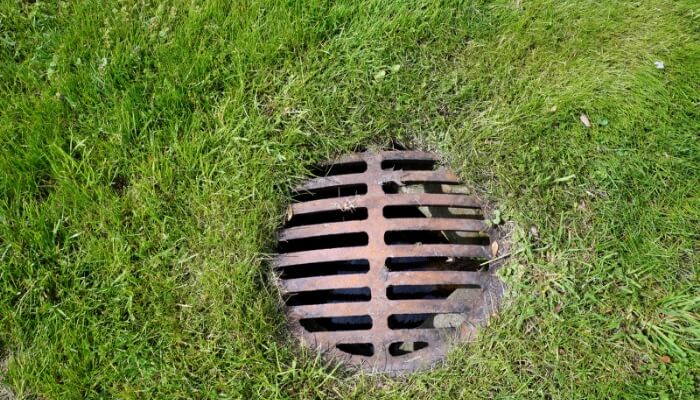 Signs Your Pipes May Need to Be Repaired
Age, wear and tear, and structural damage all play a part in determining when your stormwater and drain pipes need to be repaired or replaced. Materials, initial installation, and maintenance also play an important role in the longevity of the pipes. When pipes experience damage or issues and it's determined that they are reaching the end of their lifespan, it typically makes more sense economically to replace rather than repair them.
It may be time for a pipe repair if:
There are visible cracks in the piping material.
The surface of the pipes shows signs of discoloration and corrosion.
You notice strong and unpleasant smells near the pipes.
Depressions or sinkholes have formed in the ground above the pipes.
There are sudden changes in the flow of water through the pipes.
To avoid damage to your property's infrastructure and landscaping, it's important to work with a trusted underground team to nip problems in the bud. No matter the issue, our certified technicians are here to provide convenient solutions that meet your needs. Our drain cleaning specialists are also here to assist with bothersome blockages.
We offer minimally-invasive and trenchless services to avoid the headache of unnecessary digging and downtime. If the pipes are beyond repair, we will implement a professional and timely replacement using top-quality materials to help you make the most of your new system.
Lanz, Inc. Is Here to Help
In addition to stormwater and drainage pipes, our team is available to line and repair drain tiles. Whether you're dealing with a drain tile issue or are looking to extend the carrying distance to tie into the city, we're here to help. If you're unsure about the best solution, our team is more than happy to advise on the services that best fit your unique needs.
We never take a cookie-cutter approach and instead, take the time to understand and implement the best repairs and replacements to keep things moving. For any underground problem, we have an underground solution. Connect with our team today at 217-394-1380 for questions and scheduling!