Sewer Pipe Repair and Replacement Near Champaign, IL
Here at Lanz, Inc., we're your sewer line specialists! With all the many options to choose from, we will excavate, line, clean, rehabilitate and if needed replace your sewer line. From pump stations to cleanouts and repairs to full lines we have the solution for you when it comes to sewer lines!
A few of our sewer pipe services include:
Cleanout Installations
Repairs
Full Line Replacements
Backflow Valves
With 100+ years of combined experience, we have the tools and skills to tackle any sewer pipe project. Whether you're experiencing a pipe failure or a pipe blockage, we have underground solutions for any underground problem.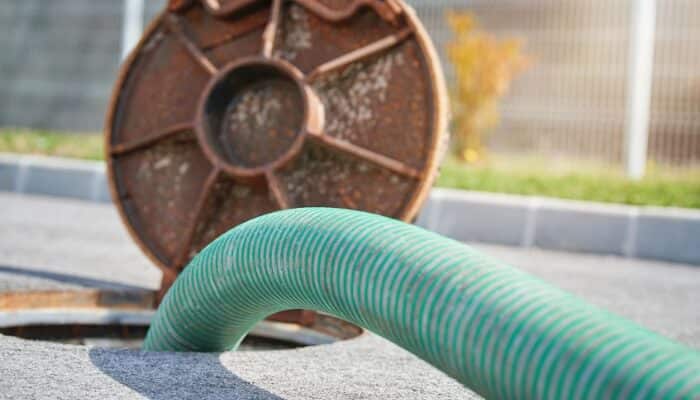 Signs Your Sewer Line Needs Repairing
The sewer line of your property is an integral component of the entire plumbing system. While largely out of sight and out of mind, when something goes wrong with the line, a small problem can quickly turn into a big headache. There are some common sewer problems to be aware of and look out for to get an expert on the job before things get any worse.
Sewer line problems we commonly see include:
Pipe corrosion caused by age, chemicals, and wear and tear can deteriorate the line over time and necessitate a repair or replacement.
Clogs and blockages caused by material buildup and flushing items not intended to go down the drain can lead to water damage and sewer backup.
Unpleasant sewage smells can be a sign of a leak, line break, or improperly-place or missing drain caps.
Pipe breakage caused by shifts in the foundation. The sewer line can be directly impacted by the stress of foundation weight, shifting, and excessive rainwater permeating the ground above the line.
Tree root growth that comes into contact with the line. Over time, tree roots most often lead to blockages that can be cleared, though they may also lead to line collapse.
Trust the Sewer Experts at Lanz, Inc.
Over the years, our team of experts has seen it all and done it all. We have the advanced technology and equipment necessary to implement fast installations, repairs, and replacements. We're ready to take care of all things sewer pipes for a wide range of properties, including schools, hospitals, apartment buildings, industrial plants, airports, and homes. When you run into a sewer problem, you need fast help from the team that does it all. Give us a call at 217-394-1380 for questions and fast scheduling!