Furnace Installation and Replacement for Homes Near Champaign, IL
If you're having trouble keeping your home cozy in winter, it's time for expert heating services from Lanz, Inc. With our professional heating installation and replacement services, you can count on dependable warmth that won't break the bank in Champaign, IL, and the surrounding areas. We know that a new furnace is a big investment, so we're here to take the stress out of finding the right system. We offer solutions tailored to your needs so you know you have the right system for your needs at the right price.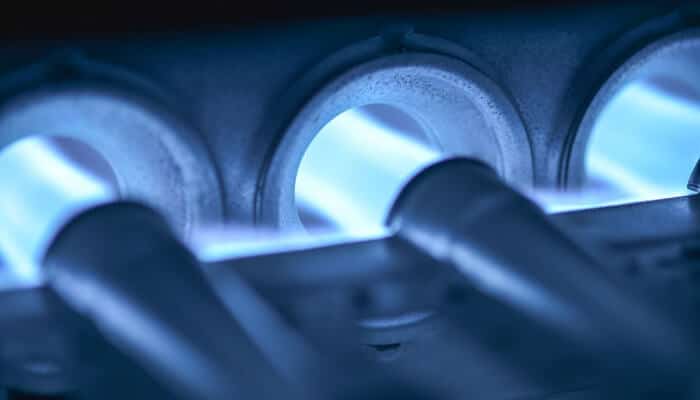 The Key to a Successful Heating Installation
A new furnace installation may seem straightforward, but there are many factors to consider. From system sizing to equipment choices, the decisions you make during this stage will have important long-term effects. Fortunately, you don't have to navigate this process alone. Our seasoned heating professionals will help you plan for success and achieve reliable, energy-efficient comfort for years to come. To do this, we account for every variable in the installation process. This includes:
Calculating your home's heating load and capacity requirements.
Carefully planning and designing your HVAC system for optimal function.
Using reputable equipment chosen to match your individual needs.
Making the Decision to Replace Your Heater
If your furnace isn't working properly, a simple repair may be all you need. However, sometimes attempting repairs can be a waste of money. Instead, investing in a heating replacement could be more cost-effective. We will help you decide whether the cost of an upgrade is worth the investment.
As a heater reaches the end of its expected lifespan, it's likely to need more frequent and costly repairs. It's also likely to be much less efficient than newer models. Upgrading can improve reliability and save you money on both repair costs and utility bills.
Our Comprehensive Heating Services
A trusted HVAC contractor will make installing a heating system far less stressful. Our heating installations are handled by a team of highly knowledgeable, NATE-certified technicians. From evaluating your home's thermal characteristics to deftly designing and installing your system, we'll handle every detail.
As a trusted local installer, we've earned a reputation for integrity and transparency. If you're considering a heating installation, we'll provide a candid assessment and a straightforward quote. We believe in building relationships rather than simply gaining customers. Throughout the process, we'll keep you informed and work to find the best solutions for your budget and preferences.
Invest in a Quality Heating Contractor
Before you shell out for a new heater, make sure you're investing your money wisely. Lanz, Inc. is a family-owned and operated company that's been around since 2002 and we value the principles of honesty and integrity. We believe that developing employees through a strategic career path and giving back through charitable organizations demonstrate our commitment to our clients and our community.
We're proud to offer flat-rate pricing, flexible financing for your new system, and a 100% satisfaction guarantee. A heating system is often one of the biggest investments you'll make in your home. Why call anyone else? Set yourself up for success with our top-shelf heating services. and give us a call today at 217-394-1380 to find the right replacement for your needs!