Commercial Plumbing Services Near Champaign, IL
Do you need plumbing services for your business in Champaign, IL, or the surrounding areas? Lanz, Inc. is proud to help our friends and colleagues in the business community with high-quality commercial plumbing services. There's no job too big or small for our expert plumbers and we're here to help you, your employees, and your customers enjoy safe and reliable water all year long.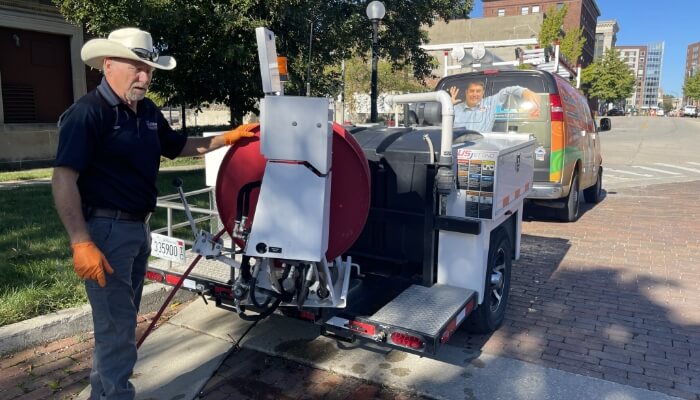 Commercial Plumbing Installation and Sales
Your employees and customers need functional water features throughout the day, and you need every aspect of your business, right down to the bathrooms, to project the message of quality that they associate with your business.
On every plumbing installation or remodeling project, we start by carefully assessing your needs and listening to you. We want to understand your building, your budget, and your intent so that we can recommend the right systems and solutions to meet your needs. Once we know what we're working with, our plumbing technicians will work diligently to get your new system up and running.
Commercial Plumbing Service and Repair
A sudden lack of hot water or working toilets in the office can grind your business to a halt, and you can't afford that downtime. At Lanz, Inc., we take plumbing repairs seriously because we know you depend on your plumbing to stay open. Our technicians will be on-site quickly, including 24/7 emergency repairs with no additional fee for after-hours service, to assess the damage and present you with a solution. We'll communicate clearly with you about your options and work hard to get the job done correctly the first time.
Dedicated to Our Customers
There's a reason we work the way we do: we put our customers' needs first. Our top priority is to ensure your comfort, efficiency, and peace of mind. You have enough to worry about as a business owner, and the last thing you need is plumbing problems keeping you up at night. You can rest assured that we'll provide high-quality service, and we stand behind the work we do with a 100% satisfaction guarantee.
Your Trusted Source for Commercial Plumbing
We're proud of the honors we've earned for the quality of our plumbing work and even prouder of the reputation we've earned in the business community. As a Better Business Bureau member and a family-owned and operated business since 2002, we uphold strong values of honesty, integrity, and service.
Whether you're investing in an upgrade or need repairs for your existing commercial plumbing systems, we'd be honored to help. Give us a call at 217-394-1380 or contact us online to speak with a Lanz, Inc. comfort consultant about our commercial plumbing services.