Interior Pipelining and Rehabilitation Near Champaign, IL
Pipelining, or pipe relining, is a method of restoring water flow within a pipe by creating a "pipe within a pipe." The inner pipe wall has a direct impact on water flow, so we simply mold the inside of the existing pipes to repair any damage.
Lanz, Inc. has specialized underground solutions technicians ready to line the pipes inside your home or building. Whether it's a school, restaurant, apartment building, commercial building, industrial building, or single-family home, we have the pipelining solution for you in the Champaign, IL, area and beyond.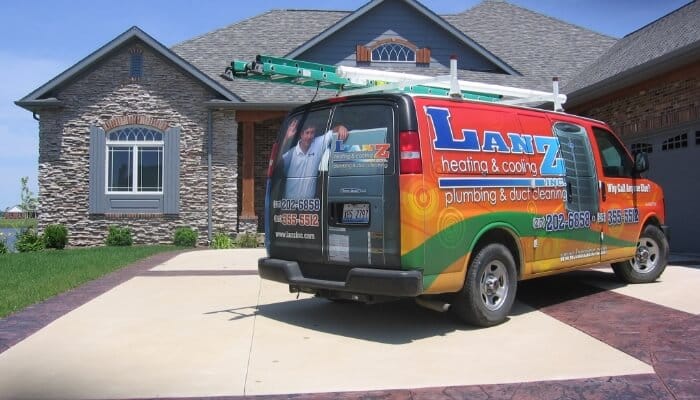 Internal Lining and Coating Services
We use a variety of liners and epoxy to give us the ability to reline pipes from 2" up to 9" inside the four walls of a building. We will do short liners of just a foot long up to a liner that's several hundred feet long!
At Lanz, Inc., we start by descaling and hydro jetting the old pipes to get them clean and ready for lining. Then our certified crews will measure and prepare the liner, use an inversion process to install and then cure it out to give your old pipes new life. What about the connections between pipes? We have a robotic Dancutter and manual Picote reinstatement machine to open up connections that we line through, so no need to worry about sealing off any connections. We have the tools to reopen them!
2-Part Epoxy Pipe Coating
We're proud to offer 2-part epoxy coating services to our customers as a solution! We will renovate old or deteriorated drains and sewers from 1¼" to 12″ in diameter with our Picote Brush Coating System. The coating applied provides a damp-proof, corrosion-resistant, wear-resistant, and non-corrosive lining. Several coats can be applied within the same pipe.
We will also renovate entire piping systems, for example, apartments or small-diameter pipes with minimal disruption, avoiding costly excavation. The process starts with our team of certified and experienced technicians descaling and hydro-jetting your lines. They will then dry the line and start applying the coating. Depending upon the application, they could apply just one or multiple coats. Once it has dried and cured you are back in action!
Fast Water Flow Restoration From Lanz, Inc.
We're proud to offer innovative pipelining services that fit your budget and schedule. Our team will handle the repair in a timely and professional manner so you can get back to what matters most. If you run into an underground problem, we're sure to have an underground solution. With 100+ years of combined industry experience, we have the tools and skills to tackle the job. For questions and scheduling, connect with our team at 217-394-1380 today!