Reliable Home AC Repair Service Near Champaign, IL
If a malfunctioning or failing air conditioner has put a damper on your day, don't wait around for a fix. Call Lanz, Inc. for speedy, effective AC repair services that are sure to last in the Champaign, Monticello, and Urbana, IL, areas! No matter the problem, our team will quickly and accurately diagnose it and restore your home's cooling system in no time.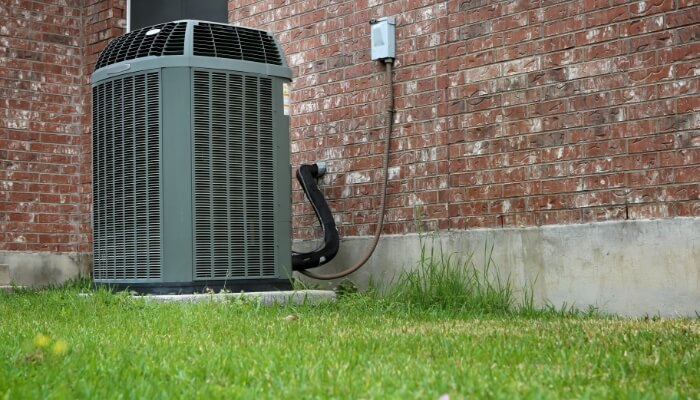 When Should You Call for AC Repairs?
Time is of the essence when your AC is experiencing issues. Unfortunately, many people overlook signs of trouble, ultimately costing themselves money and allowing the problems to grow. To ensure that doesn't happen to you, it's essential to learn how to identify when your air conditioner needs repairs. It's best to call the pros whenever you're in doubt, but be sure to pay particular attention to the following signs:
Airflow that seems warmer or weaker than normal.
Unusual noises or odors while your system is running.
Rapid power cycling prevents a full cooling cycle from being completed.
Our team will quickly and accurately find the cause of the issue and get it fixed to restore your comfort. If it turns out that your system is beyond repair, we will recommend an AC replacement that meets your needs and get it installed with the utmost care.
Our Air Conditioner Repair Process
As a Trane Comfort Specialist, Lanz, Inc. is all about doing things right the first time around. Our experts follow a well-honed repair process to eliminate oversights and other mistakes. We always begin by assessing the overall state of your system.
Throughout the air conditioning repair process, our technicians adhere to strict standards of workmanship and professionalism. Once the problem has been resolved, we'll test your system and make any necessary adjustments. Finally, we finish the job by carefully cleaning up and restoring our work area.
Honest and Trusted Air Conditioning Repair Services
With Lanz, Inc., you can be confident that you'll get an honest, accurate diagnosis every time. We don't believe in pushing unnecessary services or using high-pressure sales tactics. From simple, straightforward advice to clear and transparent pricing, we're committed to serving our customers with integrity.
To provide the highest level of service, our technicians are always well-trained and equipped with the latest tools and equipment. We perform 24/7 emergency repairs on all types of air conditioners, from aging models to the most advanced systems on the market.
Call Lanz, Inc. Today
We know you have choices when it comes to air conditioning repairs, but we're confident that you'll love Lanz, Inc. As a family-owned and operated air conditioning service that's been around since 2002, we value the principles of honesty and integrity. That's why we offer flat-rate pricing and a 100% satisfaction guarantee.
We're about more than just HVAC, though. We also believe in giving back to our communities through charitable organizations to connect with our neighbors and demonstrate our commitment to exceptional service. Why call anyone else? When you need AC repair you can trust, give us a call at 217-394-1380 to schedule!
Why is my air conditioner working but not cooling?
There are several reasons why an air conditioner may be running but not cooling properly. One common issue is a dirty or clogged air filter, which restricts airflow and reduces cooling efficiency. Another possibility is low refrigerant levels due to leaks, hindering the cooling process. A malfunctioning compressor, faulty thermostat, or issues with the condenser coils may also be contributing factors. Inadequate insulation, improper sizing of the AC unit for the space, or blocked vents can further hinder cooling. It's best to have a professional HVAC technician diagnose the problem to identify the root cause and perform the necessary repairs to restore proper cooling.
What are the most common AC problems near Champaign, IL?
The most common AC problems include issues with air filters, refrigerant levels, thermostats, evaporator coils, condenser coils, electrical components, drainage, compressors, AC sizing, and air vents. Dirty or clogged air filters reduce airflow and efficiency, while low refrigerant levels due to leaks result in inadequate cooling. A faulty thermostat leads to inaccurate temperature readings, affecting cooling cycles. Frozen evaporator coils and dirty condenser coils hinder heat transfer, reducing cooling capacity. Electrical problems like malfunctioning capacitors, relays, or wiring can cause AC failure. Clogged condensate lines cause water leaks and potential damage. Compressor issues impact cooling capacity and may require replacement. Improper AC sizing leads to inefficient cooling. Blocked air vents limit airflow and overall cooling performance. Regular maintenance and professional repairs can prevent these issues and keep your AC system functioning optimally.