Water Line Repair and Replacement Near Champaign, IL
Here at Lanz, Inc., we have licensed plumbers on staff to ensure we're ready when something happens to your water line. Whether it's a break, a hole, or you need a whole new water line we have the staff and equipment to service your needs.
We have excavation equipment to perform the following services and more:
Dig the holes to access the pipes.
Work with our expert plumbers to repair the pipes.
Perform lasting replacements for pipes.
With 100+ years of combined industry experience, our exceptionally trained staff has the knowledge and equipment to handle any water line project from start to finish. We even offer free estimates in and around the Champaign, IL, area for your convenience.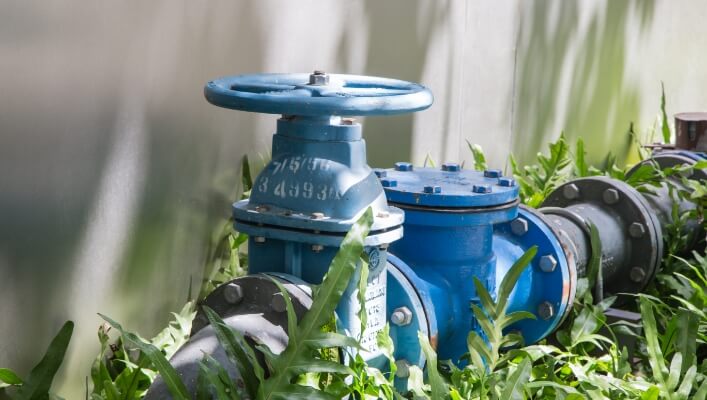 Water Line Repair Services
Water line issues can happen when you least expect them. It's important to know the signs that it may be time for a repair to prevent further damage to your property. If lines are properly installed and maintained, you're less likely to run into trouble. Still, when unavoidable wear and tear leads to a water line issue, we'll be here to help.
Signs that your water line needs repair include:
New puddles and pools of water in your yard or landscaping.
Water damage in or around your property, including damp surfaces.
Unusual issues with ceilings and walls, like leaks and discoloration.
Newly-formed cracks in the foundation of your property.
Unpleasant smells from or discoloration from water.
If it's time for a water line repair, Lanz, Inc. offers the most convenient and economical solutions. Our trenchless technology avoids major disruptions and unnecessary digging.
Water Line Replacement Services
Because water lines are such a crucial part of your property's plumbing network, addressing problems as soon as they arise helps prevent premature replacements. When water lines are beyond repair, though, it's time to consider a replacement solution to prevent major structural damage and the dangers of contaminated water.
Older structures, especially those with galvanized pipes, are more than likely to need to be replaced when water line breaks occur. Lines that have undergone multiple or frequent repairs are also poor candidates for additional repairs that will only act as a bandaid.
Our team is more than happy to assess the existing damage to the water line and advise whether a repair or replacement makes the most sense. We never recommend services that we don't feel are the best fit for your needs. We provide fast, lasting solutions for safe, reliable water throughout your property.
The Pros Are Here to Help
While the initial signs of a water break may appear as small inconveniences, they can quickly spiral into a major disaster. If you're unsure whether you're dealing with a small leak or a massive break, we'll take the guesswork out of the process. No matter the underground problem, we have an underground solution. If it's time to replace your water line, we provide free estimates so you can make informed decisions that best suit your needs. With 100+ years of combined industry experience, why call anyone else? Get in touch with our team today at 217-394-1380 .