Residential Piping and Repiping Services Near Champaign, IL
Everything needs replacement eventually, and the plumbing in your home is no exception. Lanz, Inc. has the tools and experience to assess residential pipes and help homeowners in Champaign, IL, and surrounding areas find the right way forward. When it's time for repiping in your home, we'll be here at 217-394-1380 !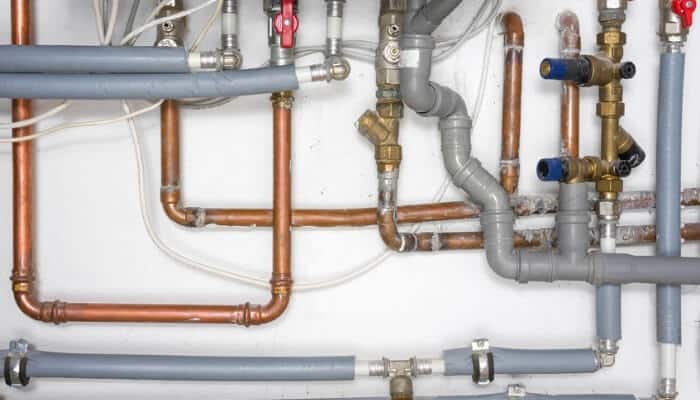 Knowing When Your Pipes Need Replacement
The first rule of thumb when it comes to replacing pipes is that each piping material has an expected lifespan. Brass, cast iron, or galvanized steel pipes can be expected to last about 80-100 years. Copper pipes have a somewhat shorter lifespan, about 70-80 years.
Polyvinyl chloride (PVC) pipes generally last about 25-40 years. That said, this is only a guideline. Pipes can last longer with good maintenance, and they may need to be replaced sooner if they've endured extreme wear and tear or if your water has high mineral content.
Look for Signs of Damage
Ultimately, the way to know whether your pipes need to be replaced is to see signs of damage. Discoloration, stains, dimpling, and flaking are all signs of corrosion. If you start seeing sporadic leaks in some places, that may be a sign of a larger problem. After all, the pipes in your home are probably all the same age, and they've endured similar amounts of wear and tear.
One trick is to look at the color of the water when you fill your bathtub, especially when you return from vacation and the water has been sitting in the pipes for a while. If the water is brown or yellow, there's rust in the pipes, a sign of corrosion and decay.
Getting Started on Repiping With Lanz, Inc.
The decision to replace your plumbing is a major investment in your home, and it may involve cutting open walls and floors so that we can access the entire system. That's why it's so important to turn to a plumber who puts your best interests first. Our top priorities are your comfort, efficiency, and peace of mind, and we put in the time to get the job done the right way, the first time. That means we'll carefully assess all of the damage to your plumbing and have an honest conversation about the right path forward for your home, backed by our 100% satisfaction guarantee.
If you think it may be time to replace your pipes, don't panic. Trust the team at Lanz, Inc. for quality plumbing services. We're a proudly family-owned and operated company since 2002, and we're dedicated to serving our community and doing right by our customers. Give us a call at 217-394-1380 or contact us online to speak with a comfort consultant about your re-piping project.