Professional HVAC Services for Homes and Businesses Near Champaign, IL
If you need experienced HVAC services for your home or business, you won't find a more trusted name than Lanz, Inc. Our service area covers Champaign-Urbana, Monticello, St. Joseph, Rantoul IL, and the surrounding areas. We have the tools and skills to keep your space comfortable no matter the weather. Why call anyone else?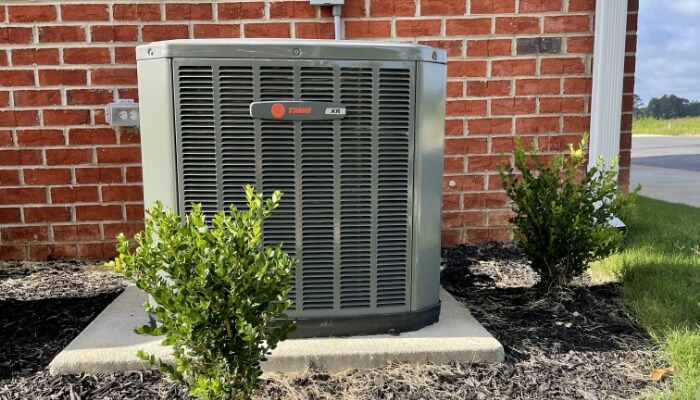 Residential Air Conditioning Services
As your local residential AC service provider, we carry and install premium heat pumps and air conditioners from Trane that meet our rigorous standards of engineering, reliability, and efficiency. Even if we weren't the original installers, we're happy to repair and service all brands and models of equipment. As a Trane Comfort Specialist, our licensed service technicians have the experience and skill needed to bring out the best in your cooling system.
Residential Heating Services
A dependable heating system is essential to making your house feel more like home. With Lanz, Inc.'s heating installation services, it's never been easier to get the heating solution you need. Whether you prefer clean, efficient heat pumps or a high-powered boiler or furnace, we do it all. When things go wrong, our service technicians respond quickly with expert diagnostics and timely repairs to get you back to comfort in no time.
Preventive Maintenance and Home Automation Zoning
It's hard to overstate the importance of keeping your HVAC equipment well-maintained. With each service visit, we conduct a detailed inspection and complete a full range of essential heating and air conditioning maintenance tasks. The result is lower energy bills, fewer repair visits, more consistent comfort, and potentially years of extended lifespan. Upgrading to a home automation zoning system can help to further improve comfort and efficiency while also reducing wear on your equipment.
Ductless and Geothermal HVAC Systems
The ability to provide effective climate control without the need for ductwork enables tremendous versatility. With ductless AC systems, we're able to efficiently solve even the most challenging situations for our customers. For even greater efficiency and savings, you might consider a geothermal HVAC system if you have the space to accommodate one.
Duct Cleaning and Indoor Air Quality Treatments
Many homeowners are surprised to learn that their indoor air quality may be poor enough to pose a health hazard. No matter the cause, the service technicians at Lanz, Inc. are trained to treat any air quality problem. From air cleaners and purifiers to ventilators and humidifiers, we've got a full line of effective indoor air quality systems. You can also count on us for dependable duct cleaning services to support your HVAC system and lower energy costs.
Commercial HVAC Services
Commercial HVAC systems are complex machines that require specialized knowledge to manage effectively. When a single mistake can lead to disruptions and excessive costs for your business, you can't afford to take chances. At Lanz, Inc., we have the experience and advanced training to keep your business running smoothly and keep your operating costs under control.
The Lanz, Inc. Difference
As a family-owned and operated company since 2002, we value the principles of honesty and integrity. We're proud to offer flat-rate pricing, 24/7 emergency service with no additional fee for after-hours service, and a 100% satisfaction guarantee. We believe that developing employees through a strategic career path and giving back through charitable organizations demonstrate our commitment to our clients and our community. Why call anyone else? Reach out to our team today at 217-394-1380 to schedule service at your convenience!