Exterior Pipelining Near Champaign, IL
Pipelining, or pipe relining, is a way to restore the function and water flow of a pipe by creating a "pipe within a pipe." Since it's the inner wall of the pipe that directly affects water flow, we simply mold the inside of the existing pipes to repair the damage.
The underground solutions team at Lanz, Inc. has the specialized tools needed to provide expert exterior pipelining. We provide service for a wide range of personal properties and industries, including schools, restaurants, apartment buildings, commercial, and industrial buildings. We do it all in the Champaign, IL, area and beyond.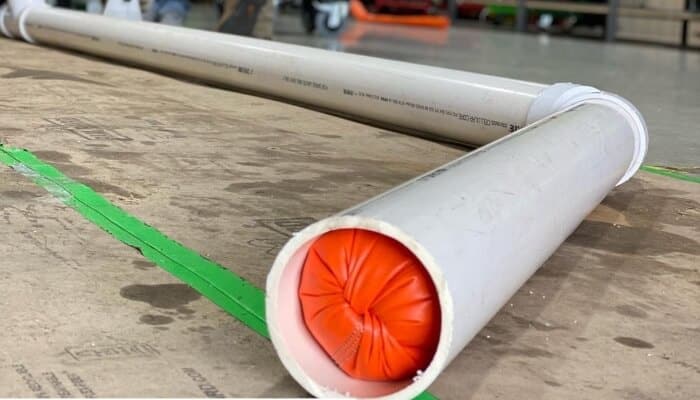 External Lining Services
Our team of trained technicians will access your exterior pipe using a couple of different options. They will excavate or utilize access such as a cleanout to gain entry to reline the pipe for minimally-invasive repair.
With a wide range of liners and epoxy, we have the ability to reline pipes from 2" up to 9" in size. We do liners as short as a foot long up to liners that are several hundred feet long! We start by cleaning and hydro jetting the old pipes to get clean and prep them for the lining. Then our certified crews will measure and prepare the liner, use an inversion process to install and then cure it out to give your old pipes new life.
No need to worry about sealing off connections between pipes. At Lanz, Inc., we have robotic and manual reinstatement machines to open the connections that we line through for added convenience. We have the tools needed to reopen the connections.
Fast and Effective Repairs With Lanz, Inc.
With 100+ years of combined service experience, we know the ins and outs of pipe damage to make the most informed recommendations. We're passionate about delivering fast and cost-effective solutions that restore your comfort. Our pipelining services are designed to provide a convenient fix without unnecessary and invasive methods so you can't get back to what's important. For questions and scheduling, give our team a call at 217-394-1380 today!