Ductless Air Conditioning Services Near Champaign, IL
Whether you're looking to cool a single room or small space without ductwork, a ductless mini-split AC may be the right fit for your home! Lanz, Inc. provides services for all things mini-splits, from installation and repair to maintenance. Since 2002, we've been proud to offer convenient, reliable cooling solutions to the Champaign, IL, area, all at affordable prices.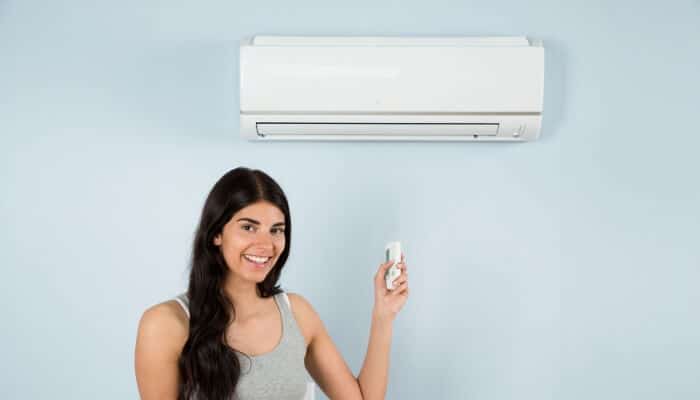 Flexible Cooling That Meets Your Needs
Do you live in an older home that doesn't have ductwork already installed? Do you have a workspace or garage that never seems to stay cool? A ductless mini-split offers the flexibility you need to cool individual spaces without requiring ductwork to distribute air. Ductless AC systems are a great alternative to central AC systems for many homeowners who are adding to their homes or simply don't have room for an extensive HVAC system.
If you're not sure whether ductless air conditioning is right for your home, it's important to understand what sets it apart from traditional air conditioning units. Mini-split systems are comprised of two parts: an outdoor compressor and indoor units that are mounted on the wall to deliver cooling to a desired area.
There are many advantages to ductless AC, including:
Fast, easy, and minimally-invasive installation.
Greater energy efficiency for greater savings.
Customization to cool to one space or many.
Quiet operation for less sound disruption.
The air conditioning pros at Lanz, Inc. are here to help you find the right ductless AC system that fits your needs and provide expert installation. If your current system isn't keeping your home comfortable like it should, we also offer ductless repair services to get it running again in no time!
Fast and Affordable Comfort from Lanz, Inc.
We love helping our surrounding service area implement innovative ways to keep their home comfortable all summer long. Our team is here to answer any questions and help you determine whether a ductless system works for your home. With access to the latest technology in the industry, we'll help you make informed decisions to select the right make and model. We operate with honesty and integrity and never recommend services that we don't believe will truly benefit you and your home. When you need ductless installation, repair, or replacement, give us a call at 217-394-1380 !