Underground Solutions Near Champaign, IL
At Lanz, Inc., we're always ready to serve you with a wide array of underground services for all things sewer, pipelining, water lines, and more in the Champaign, IL, area. We provide residential, commercial, municipal, and industrial services alike so you don't have to go searching for multiple contractors.
Whether you're a homeowner needing a simple sewer line fix or looking to reline an entire school or high-rise apartment building, we have the team and equipment to handle the job. We've worked in industrial plants, grocery stores, schools, apartment buildings, and more. When you run into any underground problem, we'll have an underground solution. Why call anyone else?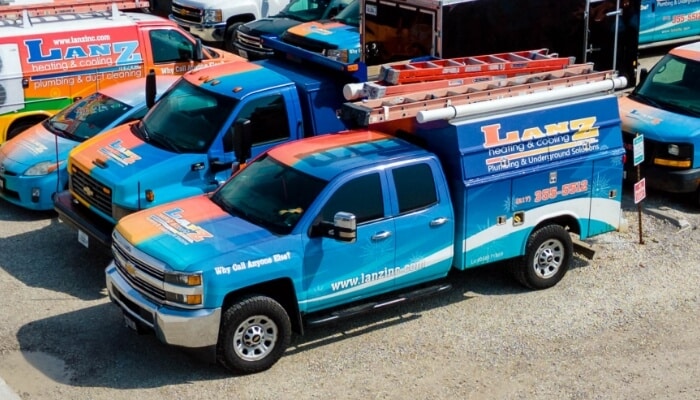 Advanced Technology
Our technicians are exceptionally trained and we utilize the most up-to-date equipment in the industry to provide lasting solutions that don't disrupt your day-to-day. We have the right equipment for any job, big or small, and offer the least-invasive solutions available so you'll never even know we were there.
Our state-of-the-art equipment includes:
Experts for Every Job
We pride ourselves on keeping up with the latest trends and training that the industry has to offer. We don't believe in cookie-cutter solutions. We approach every job with attention to detail and to determine the right service to meet your needs. Our technicians are passionate about helping you save money while implementing lasting installations, repairs, and replacements. Our unique rehabilitation services are designed to avoid extensive and invasive construction work that causes unnecessary downtime.
Our underground services include:
Interior Pipelining
Epoxy Coatings
Professional Solutions With a Personal Touch
Our underground solutions team always aims to go above and beyond your expectations. Since 2002, Lanz, Inc. has brought advanced tech to the industry, delivered with a personal touch. We operate with transparency and upfront communication from our extremely knowledgeable staff so you know exactly what to expect through the entire process. When you need underground installation, repair, or more, give us a call at 217-394-1380 !