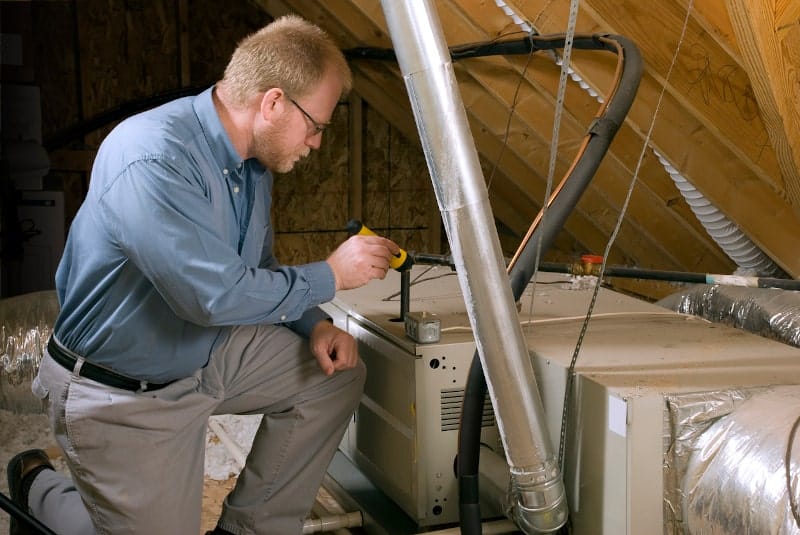 It gets cold in Ogden, IL, during the winter months. Therefore, it only makes sense that you want to make sure your furnace will be there for you when you need it most. Having your furnace fail on you in the dead of winter is dangerous, so below are five ways to tell if your furnace is beginning to fail.
Abnormal Odors
Some odors are normal, especially when you turn your furnace on for the first time in the year, but those odors dissipate over time. One sign to look for is an odor that doesn't go away or appears suddenly, or even a fuel smell near the furnace, all of which can impact indoor air quality.
Higher Heating Bills
Lower than normal outdoor temperatures make your furnace work harder than usual and increase your heating bills. If your furnace struggles with normal temperature ranges, something is wrong with your furnace.
Moisture Buildup
Moisture buildup in your home can indicate insufficient airflow. If you see moisture building up on your windows, walls, or even ceiling then there could be a problem with the furnace.
Old Age
A furnace doesn't last forever, even with proper yearly maintenance. On average, a furnace lasts around 20 years before it's too old to continue. A new furnace comes with greater energy-efficiency and far fewer headaches and repair needs.
Unusual Noises
It's normal for your furnace to make some noises while it's operating, but loud, persistent noises signal serious issues. Whistling or squealing noises indicate problems with the belt or fan while banging noises indicate something broken or loose within the furnace.
In winter, there's never a good time for your furnace to break down, even if your home is well-insulated. Don't take chances on your family's well-being. Contact Lanz Plumbing, Heating & Cooling, Inc., and we can repair your furnace or install a new one.
Image provided by iStock