Vermeer Vactor Services Near Champaign, IL
Lanz, Inc. is proud to offer Vactor services to our customers. We have a Vermeer Vactor that uses water and a large vac pump to vacuum dirt and debris for customers in and around the Champaign, IL, area. The most common use for this machine is Vactoring out plugged basement window well drains.
We utilize our soft excavation approach to vacuum down and either clean the tile out or attach it correctly to the footing tiles. We also use this machine to clean out manholes and drainage catch basins. No matter the underground problem, our trenchless Vactor technology offers a convenient solution.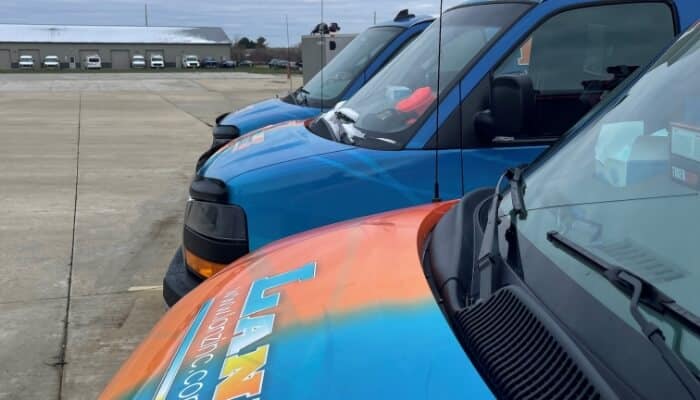 The Benefits of Vactoring
Our Vermeer Vactor is a state-of-the-art solution for a wide range of properties. This technology allows us to offer minimally-invasive underground solutions for homes, businesses, multi-family dwellings, hospitals, airports, schools, industrial plants, and so much more. We tackle any project, no matter the scale.
We help homeowners retain the integrity of their landscaping when faced with sewer line breaks. Our skilled technicians navigate around utility structures, including fiber optic, phone, and power lines. We have the expertise and tools to get the job done, every time.
How Vactoring makes all the difference:
A convenient alternative to invasive excavation methods.
Vacuum and hydro components soften and suction dirt.
Creates easy access to perform repairs.
Minimal impact on landscaping and infrastructure.
At Lanz, Inc., our underground specialists take the hassle out of clogs, repairs, and more. We're passionate about implementing solutions that get you back to business without you ever knowing we were there.
Advanced Technology for Advanced Service
No matter the problem, we're proud to offer top-tier solutions. We know how stressful it can be to deal with a major problem and have to consider the extent of the project to get things running again. With 100+ years of combined industry experience, we go above and beyond to manage repairs, replacements, cleanings, and more from start to finish. Give our team a call today at 217-394-1380 to learn more about our trenchless Vactor services and schedule your service.