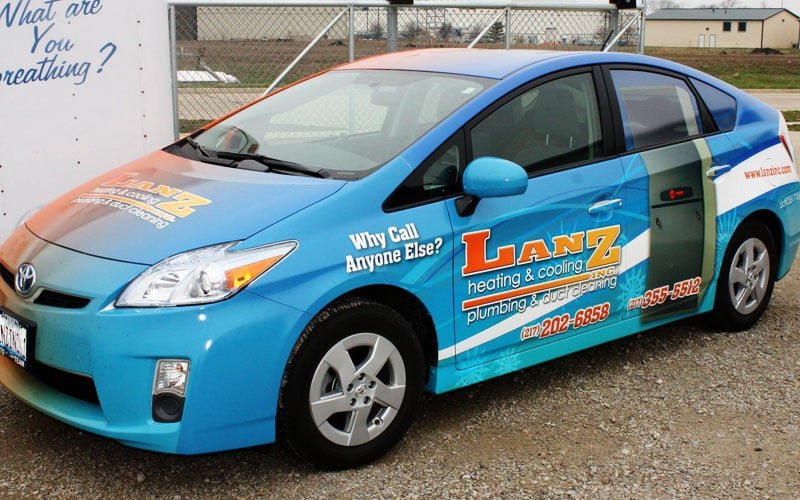 Your heating and cooling systems are among the most important appliances in your Champaign, IL home. They're likely also among the most costly to repair or replace. Fortunately, most HVAC systems can keep you comfortable for many years without requiring much more than some basic care. Without the occasional service visit, however, things can eventually spiral out of control. If you've been neglecting HVAC maintenance, you'd better be prepared for some troubling consequences.
More Frequent Breakdowns
As leading heating and AC professionals, the technicians at Lanz Plumbing, Heating & Cooling, Inc. deal with failing furnaces and crippled air conditioners every day. We've seen firsthand how neglecting HVAC maintenance eventually leads to serious issues. Dirt builds up on air filters and inside various components, gumming things up and restricting the flow of air. Belts, bearings, and other mechanical components wear down and experience increased drag. Electrical wires, capacitors, and circuit boards malfunction in ways that can threaten the entire system.
Across decades of experience, we've seen all this and more. When these issues go unchecked, the result is often very bad news for the homeowner. Our technicians have completed countless repairs and system replacements that could have easily been avoided with preventive care. To make matters worse, equipment that hasn't been regularly serviced may not be covered under the manufacturer's warranty. Needless to say, it pays to prevent these problems by keeping up with a regular maintenance schedule.
Compromised Comfort and Safety
Neglecting HVAC maintenance is similar to driving your car without ever visiting the shop. Even if it continues running, you're likely to eventually see a noticeable dip in performance behind the wheel. With your HVAC system, that dip in performance means less consistent control over the conditions in your home. As parts wear down and components slip out of adjustment, your system may struggle to effectively treat and distribute air. This frequently leads to major temperature fluctuations, reduced heating or cooling capacity, and other issues that can ruin your comfort.
Poor HVAC maintenance can also be bad for your health. In addition to keeping you comfortable, well-maintained climate control systems also improve indoor air quality by filtering out particulate matter. However, air filters lose their effectiveness if they aren't cleaned or replaced regularly. Additionally, poor maintenance may limit your system's ability to control moisture. Excessive humidity can trigger organic growth and contribute to a variety of other health issues. If you have a furnace, foregoing routine maintenance may have even more dire consequences. Furnaces can occasionally develop leaks that allow carbon monoxide and other combustion byproducts to enter your home. Without professional attention, this can create a dangerous and potentially deadly situation.
Mounting Utility Costs
Central Illinois has a relatively volatile climate that features very warm, humid summers and frequently bitter winters. As any local homeowner can attest, that often means painfully high utility bills throughout the year. Unfortunately, many people end up paying even more thanks to wasteful, inefficient HVAC systems. Trusted manufacturers like Trane provide efficiency ratings for all their equipment, but your system could fall short without routine maintenance.
Something as simple as a dirty coil or air filter can restrict airflow enough to meaningfully impact your energy consumption. A refrigerant leak is another common efficiency killer that causes your system to expend far more energy than expected. Leaky air ducts, increased mechanical drag, and poorly calibrated components can all contribute to increasing energy costs as well. Without scheduled service visits, these hidden inefficiencies can potentially continue wasting your money for years on end. When you add up all the inflated utility bills, low-cost HVAC maintenance is clearly a smart investment.
With a proven history of success and an A+ rating by the Better Business Bureau, you can trust Lanz Plumbing, Heating & Cooling, Inc. Our skilled technicians and helpful comfort consultants meet the highest Trane Comfort Specialist and Mitsubishi Diamond Dealer standards. As some of the premier heating and AC professionals in Champaign, IL, we're here to serve all your HVAC maintenance needs.