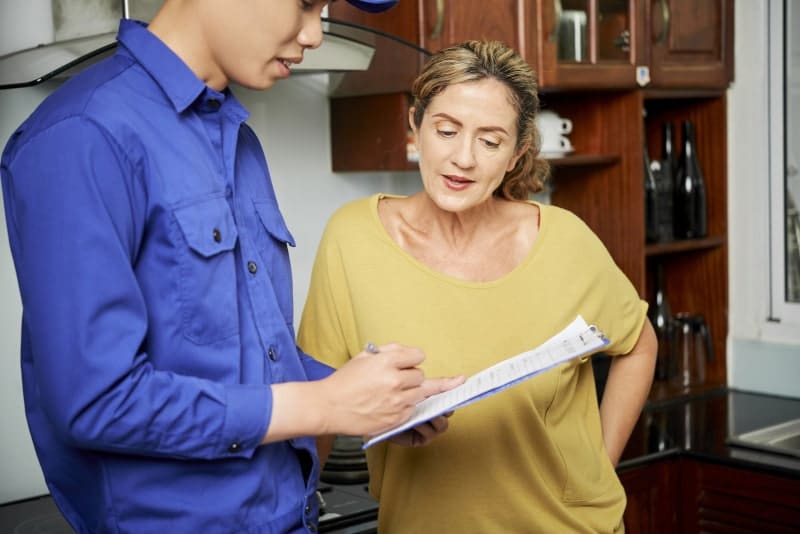 Spring is arriving in Champaign, IL, and you're turning from worrying about heating your home to anticipating the cost of cooling it instead. Whether you're dreading the hassle of fighting window units into place or sweating out the coming heat with nothing but a box fan to help, there's a cost-effective answer to your problems. Home zoning improves your family's comfort while reducing your energy costs and increasing your control over your HVAC equipment.
What Is Home Zoning?
Home zoning is the creation of multiple zones of air treatment throughout your home. Each zone is individually controlled and can be set to cool or heat the area as desired. The installation of a ductless mini-split HVAC system is one option that makes all this possible.
What Is a Ductless Mini-Split HVAC System?
The ductless mini-split system consists of two main components. There are the air handlers, which sit inside your home, and the condenser that sits outside.
Each air handler covers a specific area of your home. Multiple air handlers split the job of cooling your home into individual pieces called zones.
Refrigerant lines are run from the condenser and travel through your exterior walls to each air handler. This supplies the air handlers with the cooling necessary to treat the air in each zone.
Why Zones?
Breaking your home up into zones increases efficiency and extends the life of your system. Even small homes will have unused areas throughout the day or over certain seasons. The ability to shut down the air treatment in an inactive zone saves you from wasting energy costs cooling or heating that part of your home.
Since each air handler can be individually controlled, each zone adjusts to the preferences of the person or people using the space. This increases the comfort available to each member of your household as they move about throughout their day.
The smaller coverage area of each zone also allows each air handler to run less often without sacrificing personal comfort. The shorter run times extend the lifetime of your entire HVAC system and decrease the frequency of needed repairs. Upgrading to a zoned system will pay dividends for decades.
Cleaner Air
A traditional forced-air system blows all of the dust, dirt, pollen, or pet dander that collects in your ducting throughout your air. A ductless mini-split system has no ductwork, and each air handler has high-quality filters to allow only clean air drawn from outside to enter your home. Switching to this system has an immediate positive effect on your indoor air quality.
Full Customization
Professionals can design each ductless mini-split system to fit the needs and desires of your household. You can select up to eight separate zones per multi-split condenser unit, which your installer will then load test, and measure to make sure each component of your system is of the proper strength.
A professional installer will then balance the system as a whole. There is even a choice in the type of air handler you prefer to use in each zone.
A Cleaner Look
You can easily customize the air handler in each zone to suit your preferences. The air handlers of your ductless mini-split system come in a variety of styles:
Wall Hung – You can place these units high up on your walls and out of the way of foot traffic.
Floor Models – These are similar in shape to old-school radiators but with a smaller footprint and cleaner look.
Ceiling Cassettes – You can install these in the ceiling with at least 12 inches of open space above; these units virtually disappear behind available designer covers.
You can mix these units with one another as needed. None are more efficient than the other. The differences only based on aesthetics and space constraint.
Call the experts at Lanz Plumbing, Heating & Cooling, Inc. today to get your new ductless mini-split system anywhere in the Champaign, IL, area. Our technicians will have you enjoying a more comfortable home and lower energy bills in no time.
Image provided by iStock