Residential Boiler Repair and Replacement Near Champaign, IL
You depend on your boiler to keep you and your family warm throughout the heating season, and you should be able to count on the people who keep it up and running all winter long. In Champaign, IL, and throughout the surrounding communities, homeowners trust Lanz, Inc. for boiler service, installation, and repair. No matter the make, model, or brand, our certified technicians are here for all your heating needs!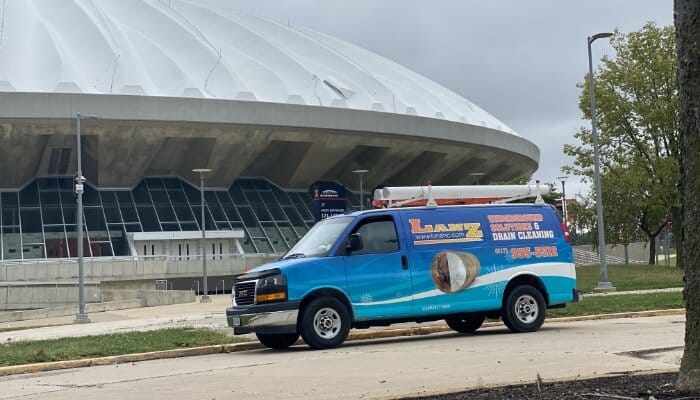 Boiler Installation and Replacement
A new boiler is a long-term investment in your home. Boilers are built to last 20 years or more with proper maintenance, but to get decades of reliable heating, you need to start on the right foot. Our policy at Lanz, Inc. is to start every boiler installation project by carefully assessing your home's heating needs. Once we know the size and type of boiler you need, we'll work diligently to get it up and running.
As a Trane Comfort Specialist, we're deeply familiar with Trane boilers and have met rigorous standards set by the manufacturer to demonstrate that we install these systems at a high level. Our reputation for getting the job done properly right from the beginning is well-earned, and we're proud to say that many of our neighbors are enjoying the warm comfort of the boilers we installed.
Boiler Service and Repair
Again, a boiler is meant to last a long time, but in order to make the most of your boiler, you have to get it properly maintained. At the first sign of issues with your boiler, don't just wait for it to fix itself. Contact the boiler repair team at Lanz, Inc. to get the problem sorted out. We proudly service all makes and models of boilers. Becoming a part of the Lanz Comfort Family is a great way to ensure your boiler is maintained for the heating service, all while enjoying membership perks!
Our policy is to take care of every repair correctly the first time. Even if it takes longer and requires us to put in more work, we strive to make sure it's right for you, not just for the current heating season but for many seasons to come. If your boiler is having significant problems, we'll tell you what it will cost to fix. If the issue is severe enough to merit system replacement, we'll work with you to find the right solution.
Your Trusted Source for Boiler Service
With decades of experience in the HVAC industry, you can trust Lanz, Inc. for all of your boiler installation and service needs. Since 2002, we've been providing local homeowners with quality boiler services they trust. We'll approach your job with impeccable integrity, make sure you know where you stand with our flat-rate pricing, and stand behind our work with a 100% satisfaction guarantee. If you need a new boiler or service for your existing boiler in the Monticello or Urbana, IL, area give us a call at 217-394-1380 or contact us online to speak with a comfort consultant.