Reduced Pressure Zone Valve Services Near Champaign, IL
Do you have plumbing systems that require an RPZ (Reduced Pressure Zone) valve in Champaign, IL, or the surrounding areas? Lanz, Inc. has you covered with the high-quality services and systems you need to make sure you're in compliance with state law. We know the ins and outs of RPZ valves for your home and business so you don't have to. Why call anyone else?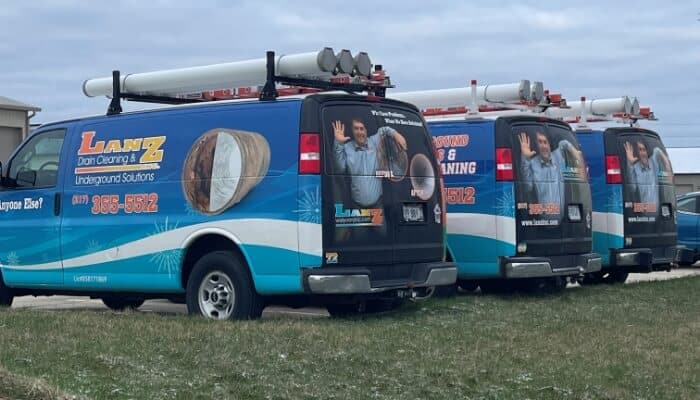 What Is a Reduced Pressure Zone Valve?
Put simply, an RPZ valve is a special device intended to protect the drinking water supply from contamination. When reduced pressure exists in water supply piping, contaminants can back up into the drinking water supply. These drops in pressure can happen, for example, due to a water leak, water main break, water service interruption, or hydrant flushing. The RPZ valve detects pressure drops as they occur and opens up to dump the water rather than allowing it to backflow into the drinking water supply.
Dangerous contaminants can come from irrigation systems that spray fertilizer, pesticides, or other potentially toxic chemicals. They can also come from fire suppression systems and boilers where water may sit stagnant for extended periods of time, allowing bacteria to grow.
What Types of Systems Need RPZ Valves?
Notably in Illinois law, there is no "grandfather clause" with systems that require RPZ valves. Even if you have an older system, it needs to be retrofitted with an RPZ valve. State law also requires that your RPZ device be tested annually by a licensed plumber with a Cross Connection Certification license. Lanz, Inc. is happy to provide this compliance testing per state regulations.
Under Illinois state law, you need an RPZ valve if you have any of the following systems:
Lawn irrigation system or fire suppression system.
Food or chemical processing equipment.
A boiler that fires over 200,000 BTU.
Whether you need a new RPZ valve installed or compliance testing, you can count on the RPZ service team at Lanz, Inc. This is an important service both for safety and for legal compliance purposes, and you don't want to settle for second-best. Choose a company that puts in the time and effort to get the job done properly. If you need a new RPZ valve, we'll make sure that it functions properly. If you need testing done, we'll do the job thoroughly to make sure there are no hidden issues that could cause compliance or safety problems.
Schedule Your Installation or Testing Today
Don't wait to make sure your RPZ services are squared away. Since 2002, we've been helping home and business owners alike have safe and reliable plumbing. We can't wait to help you too! For more information about RPZ valves or to schedule an appointment for installation or testing, give us a call at 217-394-1380 or contact us online today to speak with one of our comfort consultants.