Plumbing Remodeling Services Near Champaign, IL
Are you ready to start a remodeling project that involves plumbing in Champaign, IL, or the surrounding areas? The plumbing remodel team at Lanz, Inc. is here to make sure your project goes as smoothly as possible. Our plumbers will make sure the job is done safely and effectively so your home's plumbing can stay out of sight and out of mind. There's no project too big or small for our team, so why call anyone else?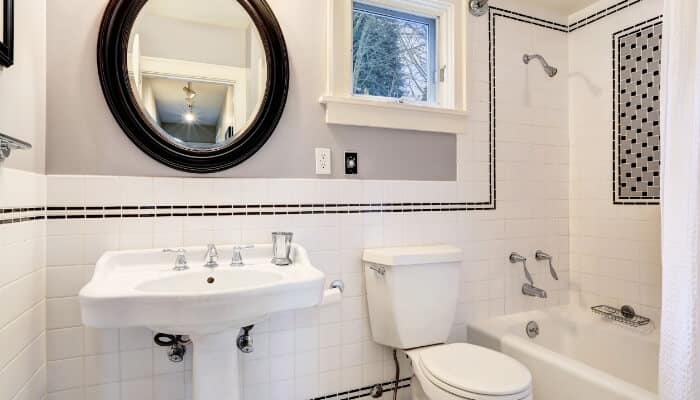 Comprehensive Plumbing Remodel Services
If you're remodeling a kitchen or a bathroom, a plumber is going to need to be involved, but that's not the extent of our services. Most remodeling projects are going to require some plumbing work, and we can take on big and small projects alike to make sure you get the best possible outcome. Some of our remodeling services are:
Moving water features and pipes: Many rooms may contain pipes and other components of your plumbing system. If your project requires moving a water feature or knocking down a wall that contains pipes, we can help.
Adding new water features: Are you turning a half-bath into a full bath, adding another sink, or installing a wet bar? We can help you get those new water features set up and working.
Replacing fixtures: Some remodeling projects just require us to replace existing sinks, toilets, bathtubs, and so on. We can help you achieve your goals, whether you're looking for aesthetic beauty, water efficiency, or a mix of both.
Get Us Involved in Any Plumbing Remodel Project
If you're serious about remodeling your home, our recommendation is that you involve an experienced plumber as soon as possible. Even if you think the plumbing work required will be minimal, we may be able to identify hidden pipes or other potential plumbing issues that are going to require more extensive work. By involving our team alongside the other professionals who will work on your project, you can make sure you have a plan that meets your needs and fits your budget.
Tell Us About Your Plumbing Remodel Project!
We're happy to help right from the start because that approach aligns with our mission. Our job is to do right by every customer, and that means we put in the time to get the job done correctly the first time, even if it takes longer. Your comfort, efficiency, and peace of mind are our highest priorities.
When you're deciding to invest in home remodeling, you can trust our plumbing service technicians to make sure the job is done right. Give us a call at 217-394-1380 or contact us online to talk to a comfort consultant about your plumbing service needs.