Plumbing Services for Homes and Businesses Near Champaign, IL
One of the greatest comforts of modern life is reliable indoor plumbing, but that comfort doesn't come easily. When you need plumbing services in Champaign, IL, or the surrounding areas, look no further than the expert plumbers at Lanz, Inc. We're here to take care of your every residential and commercial plumbing need to give you the peace of mind you deserve. Why call anyone else?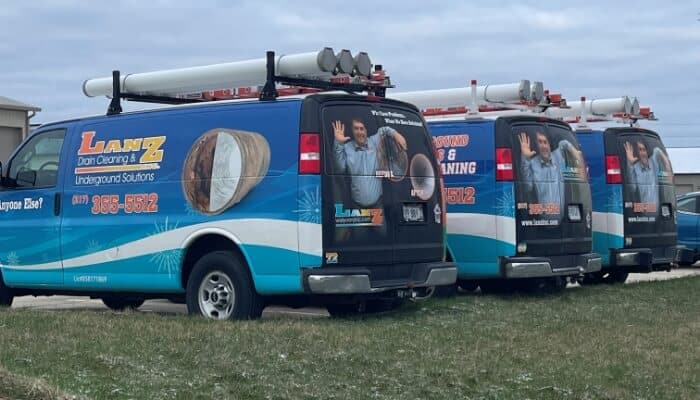 Plumbing Installation and Replacement
Are you building a new home, putting an addition on your existing home, or remodeling your bathroom or kitchen? For big and small jobs alike, you can count on the plumbing installation team at Lanz, Inc. to take care of your needs. We'll listen to you, understand your goals and your budget, and work with you to find the right way to get your project done.
We take our work seriously because we understand the importance of efficiency, comfort, and peace of mind for our customers. You have enough to worry about as a homeowner; you shouldn't have to deal with leaks, wasted water, or any other plumbing problems. When we take an installation job, we put in the time and effort to make sure it's done right the first time, so that you can start enjoying your new kitchen or bathroom as soon as possible.
Plumbing Repair and Service
There's nothing like a plumbing problem to throw a wrench into your day-to-day life. While no plumbing issue is ever convenient, we can make the repair process as painless as possible. We offer 24/7 emergency repairs and no additional fee for after-hours service along with priority service for our Comfort Family customers, as well as flexible hours for non-emergency service. Our goal is to get your plumbing systems back up and running as soon as possible.
Plumbing issues don't fix themselves. At the first sign of a leak, a slow drain, or any other noticeable problem, don't panic; just contact us. The plumbers at Lanz, Inc. have you covered, from start to finish.
Sump Pump Installation and Service
Sump pumps are used to keep areas underneath buildings, such as basements or crawl spaces, dry and help to prevent them from flooding. If you're having issues with water accumulating under your home or business, our experts will help you find the best solution at a competitive rate.
Your Trusted Team of Plumbers
You may not think about your sinks, toilets, and bathtubs often, but you depend on them every day. You should be able to count on the people who repair and maintain your plumbing system. We've earned a strong reputation in our community, and we're proud to be a member of the Better Business Bureau. When you call us, you don't just get professional plumbing service; you get invaluable peace of mind.
For plumbing services in Champaign-Urbana, IL, and throughout the surrounding communities, look no further than Lanz, Inc. Whether you need a new plumbing system or service for your existing products, we've got you covered. Contact us online or give us a call today at 217-394-1380 to speak with a comfort consultant.