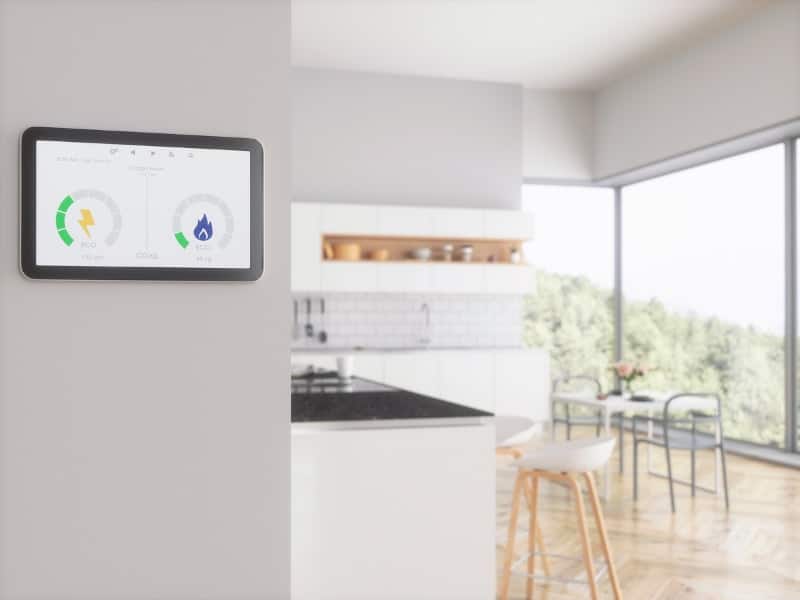 Most homes in Mahomet, IL, have areas that are used for different purposes. During the summer or winter season, you want the HVAC system to heat or cool these zones at different rates and only when required. There are plenty of benefits that come with dividing your house into different zones, and we will look at come of them in this review of home zoning.
How Does a Zoning System Work?
Before advancements in technology, most homes in Mahomet, IL, used a single heating and cooling system controlled by a single thermostat to regulate temperatures across the house. You needed to adjust the thermostat to control the operations of the furnace or air conditioner.
However, with a zoning system, you can heat or cool the desired areas in your home without affecting the temperature of the other places in the house. Instead of using a single thermostat, several thermostats communicate to compose the zoning system. Various panels and mechanical dampers in the ductwork allow the heating and cooling system to transfer more conditioned air to certain areas and less to others.
You can create different zones in your home through sensor-based and system-based zoning. Sensor-based zoning allows you to use different sensors to regulate the temperatures in different rooms.
System-based zoning allows you to have heating and cooling zones in the house using multiple systems that you can control individually. This form of zoning often uses ductless multi-split systems that enable you to work with several thermostats, However, some models of ductless equipment can also utilize connected controls.
Of course, a sensor-based plan works well if you have a central heating system that controls the temperature of the entire home. The thermostat will then heat and cool the desired spaces until they reach the setpoint.
A Zoning System Allows You to Save on Operating Costs
A heating and cooling system is a significant expense in Mahomet, IL. To cut down on energy costs, you need to learn how to efficiently use the heating and cooling system.
Zoning systems allow your HVAC systems to only heat or cool an occupied room thanks to the zone-based thermostat, Some models have motion detectors that will activate the system only when there are people in the room. A programmable thermostat will allow you to pre-set the HVAC system at specific times of the day so that the heating and cooling system turns on whenever you want to.
Zoning Systems Improve Energy Efficiency
The use of the zoning system makes your HVAC energy-efficient because you can choose which rooms need heating or cooling, which saves you the trouble of heating or cooling an unoccupied room. You can turn off the heating or cooling system in the vacant room, and only turn the air conditioning on when there are people. There is also a faster distribution of heat or cold air in the occupied room because there is less wasted energy.
Zoning Systems Enhance Comfort
HVAC systems allow you to remain comfortable while indoors. However, the comfort needs of people vary, even when they are under the same roof. Some people prefer warmer temperatures, while others prefer cold temperatures.
The zoning system is flexible enough to allow each person to adjust the temperature settings to a state that makes them comfortable, thanks to the multiple thermostats that control the entire house. Therefore, they do not have to program the heating and cooling system in the house to remain at a specific temperature.
Zoning Can Increase HVAC System Lifespan
The less you use your HVAC system, the longer it will last. In a zoning system, the HVAC will only heat and cool certain parts of your home. This limits the work that the air conditioning equipment would have to do to regulate temperatures in the entire house.
It ensures that there are no strains in the unit's internal components, which is an excellent investment in your HVAC because you will not need to replace it regularly. If you reside in Mahomet, IL, contact us at Lanz Plumbing, Heating & Cooling, Inc. if you want to learn more about how a zoning system works.
Image provided by iStock