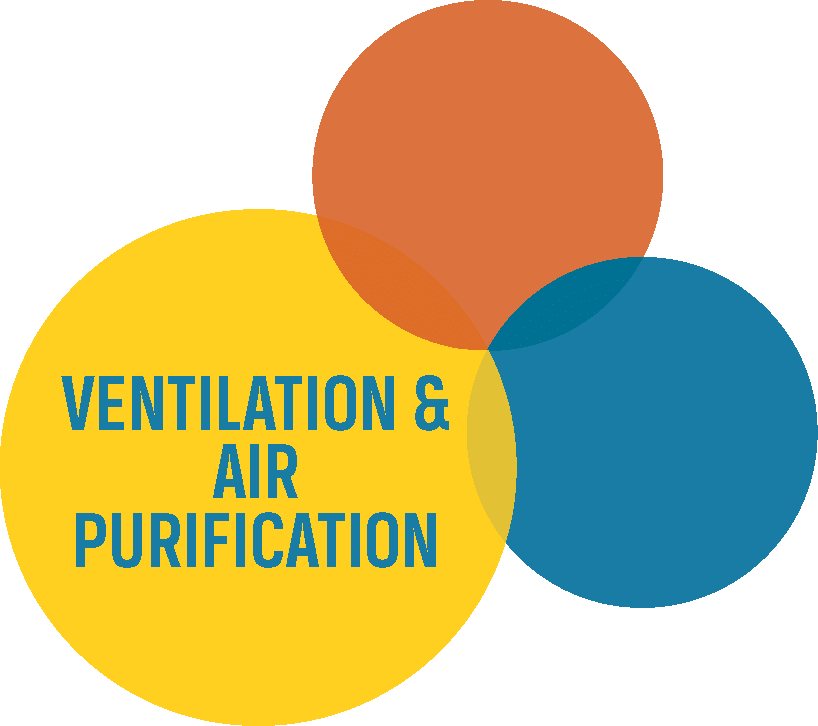 The second line of defense in football is your Linebackers.  As an avid Bears fan, we have had some pretty good ones over the years—I think of "Samurai Mike" Singletary, Lance Briggs, or Brian Urlacher.  Our second line of defense against indoor pollutants is Ventilation & Air Purification.
Fresh Air Facts:
Bathroom Fans and range hoods only increase dirty air problems.  They help put the home under negative pressure—which literally causes the house to suck in air from the worst places possible.   Basements, crawlspaces, mold-laden walls, garages, basement floor drains, etc.
This goes back to the unintended consequences mentioned earlier with tighter homes.  Figures from the World Allergy Organization reveal the global prevalence of asthma has increased by an astounding 50 per cent every decade for the past 40 years.   Yet another reason why fresh air standards are rapidly becoming code in new construction in parts of America.
IAQ Tip – Consider a Powered Supply Ventilation System
The air we breathe that recirculates in our homes is not helping the situation.  A power supply ventilation system is basically a fan, a damper, and a ventilator bringing in fresh air from the outside can help dilute the air over 7 times per day.   As opposed to sucking in—this forces air out and brings in fresh, clean air that you can control where, when, how long, and how to filter it.
Figure shows how (positive) ventilation pressurizes the home & bring in fresh air
With ventilation or air purification—we are essentially using the principle of dilution.  Nerd-alert…that means we have to explain:  Picture a leaky bucket full of muddy water.  If I keep pouring clean water at the top, eventually the bucket will be full of clean water!  In this case, the leaky bucket is your home!
IAQ-TIP:  consider installing an Air Purification products
Other, less costly forms of ventilation come from putting positive and negative ions in the space.   This can be accomplished in a couple of different ways:  Products like I-wave-R or Reme-Halo-LED's.  For these products, visualize a waterfall or beach.  The constant movement of water produces millions of positive and negative ions that act as nature's cleaning agents.  With any air-purification device, remember one key—DO NOT install any product that produces ozone—a known lung irritant.
SOURCES:
2016 ASHRAE HVAC Systems and Equipment Handbook
EPA Residential Air Cleaners A Technical Summary https://www.epa.gov/sites/production/files/2018-07/documents/residential_air_cleaners_-_a_technical_summary_3rd_edition.pdf
2018 EPA "Guide to Air Cleaners in the Home":  https://www.epa.gov/sites/production/files/2018-07/documents/guide_to_air_cleaners_in_the_home_2nd_edition.pdf
EPA EnergyStar Guide to Efficient Heating & Cooling:  https://www.energystar.gov/ia/partners/publications/pubdocs/HeatingCoolingGuide%20FINAL_9-4-09.pdf
US Department of Energy:  https://www.energy.gov/energysaver/maintaining-your-air-conditioner
Indoor Environmental Quality:  CDC
AHRI:  Humidity & Occupants: http://www.ahrinet.org/App_Content/ahri/files/Humidity_Occupants_Presentation.pdf
"Optimize Occupant Health, Building Energy Performance," Stephanie Taylor, M.D. Harvard Medical School
Aprilaire Presentation on Ventilation
Honeywell Presentation on Humidity Control
Written by Bill Yeakel