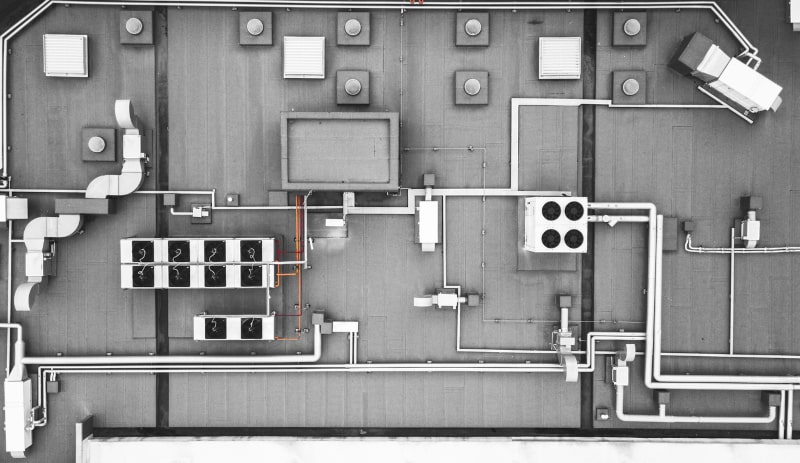 Whether you are installing a new HVAC system or upgrading an existing one, you will want to know more about the system and what you expect from it in your commercial building. Here are some common questions and answers about commercial HVAC systems in Dewey, IL.
How Do I Choose the Right Thermostat for My Commercial Building?
A thermostat helps control the humidity and temperature levels in a commercial building. You should always consider the size of the building when choosing the right thermostat.
A programmable thermostat allows you to adjust heating and cooling according to building patterns. A large building or a commercial operation with many buildings may require separate zoning, and you can control these zones by having multiple thermostats connected to one central place. A professional can help you select the right thermostat for your needs.
How Often Should I Schedule Preventative Maintenance?
Preventative maintenance helps to improve your system's functioning. Conducting regular maintenance ensures that the HVAC system works at its best for a long period. It also sustains your HVAC system's efficiency while also preserving the monthly savings you expect from an efficient system.
Regular maintenance helps prevent system malfunctions and breakdowns that might lead to costly repairs and replacements. You should schedule preventative maintenance at least once a year for each different type of system. Fall is the best time to have your heating system maintained while spring is the best for cooling systems.
You may need to maintain your commercial HVAC system more often than you expect since these systems work harder than residential HVAC systems. You should consult a trusted HVAC professional about an optimal maintenance schedule.
How Long Should Commercial HVAC Equipment Last?
A commercial HVAC system is an investment that can cost you a considerable amount of money. Once you invest the money, you want to know whether the system will last for a long time.
Various factors may affect the longevity of your system. On average, your system can last for 8 to 14 years. Preventative maintenance and timely repairs help increase the longevity of your system. There is a possibility that your heat pump, commercial air conditioner, or furnace could last for over 15 years if properly maintained.
It is advisable that you install a high-efficiency system although the initial price might be high. These systems can make a significant difference in your energy consumption in the long run compared to regular models. It's possible to recover the high initial cost through monthly savings.
How Often Should I Change the Air Filters?
Air filters perform important functions in your commercial HVAC system. They clean the indoor air by holding and trapping particulates such as pollen, dust, and fibers. Air filters also sustain the airflow in your HVAC system.
Dirty air filters prevent airflow in the system, and this might damage the system. Generally, you should check the air filters every month and change them if they are dirty. Ensure that you check the air filters weekly in a commercial environment since the air might contain more airborne contaminants and particulates.
Should I Pay More Attention to the Ductwork?
Ductwork carries cooled and heated air in your building. The network of pipes needs regular inspection because most of the conditioned air passes through the ductwork. Lack of proper maintenance might result in air leaks in the ductwork and, ultimately, loss of energy and money.
Ensure that you keep the ductwork tightly fitted together to prevent air leaks. Your HVAC provider might use a Mastic to seal the connections. Mastic is a specialized sealant for metal tape and ducts.
What Should I Look for in an HVAC Service Provider?
You should look for a service provider that is reliable and experienced. Look for a company that also emphasizes customer satisfaction. A good HVAC service provider should be able to deliver exceptional HVAC efficiency and performance every time.
At Lanz Inc., we take pride in offering quality services that you can count on. Our technicians are well-trained and experienced in commercial systems. Contact Lanz Inc. today for duct cleaning, indoor air quality inspections and other commercial HVAC maintenance.
Image provided by iStock