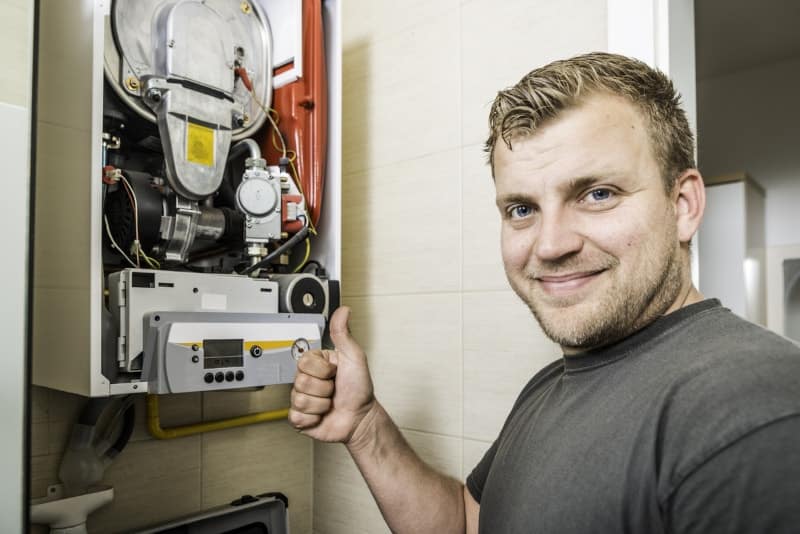 With fall upon us and winter quickly approaching, it's important that you prepare your Ludlow, IL, furnace for the heating season. Not only is fall furnace maintenance an investment in your family's comfort, but it can also save you money. If you're still undecided about fall furnace maintenance, be sure to consider these financial benefits of a fall furnace tune-up.
Improve Your Furnace's Energy Efficiency
When you schedule fall furnace maintenance, you ensure that your furnace operates more efficiently during the winter months. To reach maximum efficiency, every component of your furnace needs to work at its best. Since our service technicians visually inspect each part during a tune-up, they can ensure that your system operates efficiently.
Extend the Lifespan of Your Furnace
Our service technicians don't just look at your furnace during a maintenance visit. Instead, they also make adjustments and act proactively to help ensure that your furnace runs at its best for as long as possible. According to home improvement icon, Bob Vila, a well-maintained furnace can last for 20 years or even longer.
Cut Down on Repair Costs
Since furnace maintenance allows our service technicians to identify any potential issues with your furnace, these tune-ups greatly reduce the need for future repairs and the costs they incur. When you address furnace issues before they turn into something major, you save on both the inconvenience and the cost associated with a major furnace repair.
Protect Your Furnace's Warranty
The warranty attached to your furnace has conditions that you are responsible for meeting. In virtually every case, these conditions include having regular maintenance performed on the system. Keeping your warranty valid ensures that you aren't financially responsible for the cost of major replacement parts and other extensive repairs.
Our furnace maintenance program ensures that your system keeps your home warm and efficient. Call us today at Lanz Plumbing, Heating & Cooling, Inc. to schedule a fall furnace tune-up and to ask about the rest of our HVAC services.
Image provided by iStock