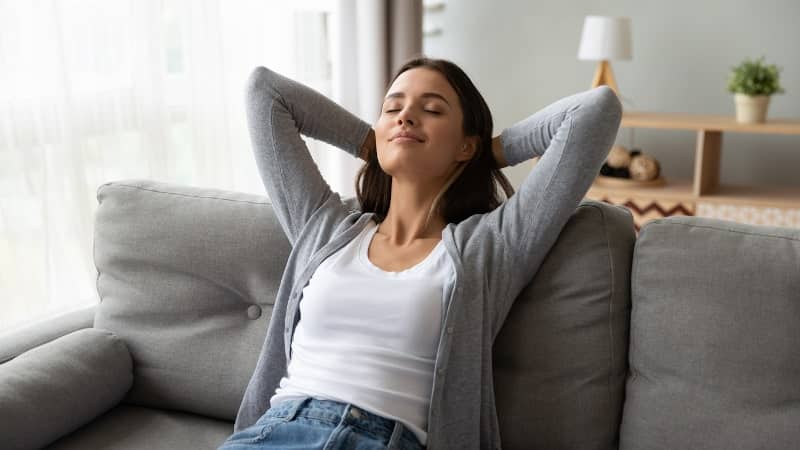 Your HVAC system depends on its ability to circulate air throughout your home in Champaign, IL. Balancing the airflow throughout your home is imperative to your system creating that circulation. Here's what air balancing means, why it's so important and how to improve it.
What Is Air Balancing?
Air balancing is a practice of ensuring you have the right air flowing around your home to create proper circulation. You can achieve this by making sure you have the right vents throughout your home.
Then, a technician adjusts the volume of air coming from each vent to create the right pressure. The further away a vent is from the air handler, the less pressure there is pushing the air. Therefore, you don't need the vent open as far to get the right pressure from those closest to the unit.
How It Affects Your Heating and Cooling
Creating the right pressure throughout your system is important to evenly heat or cool your home. The system creates high pressure at the output vents while creating low pressure at the return vent. As your system runs, this pressure allows the conditioned air to move evenly throughout your home while drawing in unconditioned air.
Not only is this important for your comfort, but also your system's efficient operation. When your home doesn't heat or cool evenly, it causes more strain through longer heating and cooling cycles. This is why it's important to maintain good airflow balance and improve it around your home by doing the following.
Manage Your Vents and Doors
First, make sure you leave your vents alone once a professional has balanced your system. Even if one room seems warmer or cooler than another, adjusting the vent will throw off that balance.
Next, be sure you leave all the doors open around your home to allow air to circulate freely. Even rooms you don't use often are still served by your system, and so they will affect your system's performance. Leave those vents and doors open to keep your system working efficiently.
Check Your Air Filter
Your air filter is the number one cause of airflow restrictions anywhere around your home or system. Clogged filters not only upset the airflow balance, but they also increase utility expenses as well as AC and heating repairs. Replace your filters regularly, according to the following schedule:
1- and 2-inch filters: every 1-3 months
3- and 4-inch filters: every 6-9 months
5- and 6-inch filters: every 9-12 months
Plan to check your filter monthly so that it gets changed before causing sustained strain to your system. Improve your efficiency between changes by gently vacuuming the intake side when you check it.
Get Routine HVAC Maintenance
Your system will also develop some internal airflow restrictions due to small particles that flow past the air filter. These collect on the heat exchanger, evaporator coil, and circulating fan. During routine maintenance, your technician will clean these areas, resolving restrictions before they become significant.
Use Your Ceiling Fans
Ceiling fans play an important role in creating circulation throughout your home. Over the summer, the fan should spin clockwise, which helps move air throughout the room. This makes the air feel about two degrees cooler than the set temperature.
Over the winter, the fan should spin on low in a counterclockwise direction. This draws cool air up, forcing the warmer air back down where you'll feel it. Both summer and winter settings reduce the strain on your system by helping to keep the temperature more consistent.
Add Ventilation
Ventilators are a key to improving your air balance by drawing in fresh air while venting old, stale air. If you use an energy recovery ventilator, this utilizes the old air to precondition the fresh air. This helps improve both your airflow balance and your HVAC system's efficiency.
Ensure your home has the right ventilation to improve your air quality and support effective heating and cooling. Call to schedule your indoor air quality consultation with our experts at Lanz Plumbing, Heating & Cooling, Inc. today.