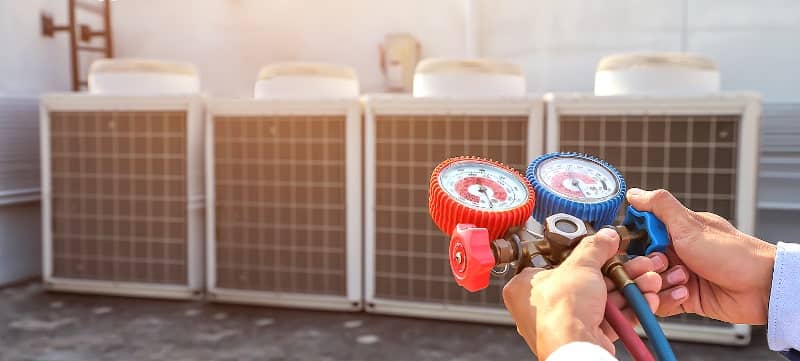 HVAC systems are essential in climates like those in Champaign-Urbana, IL, where it gets cold. In winter, they create conducive temperatures for your family's comfort. Here are some simple ways to upgrade your system for maximum efficiency.
1. Use a Programmable Thermostat
Programmable thermostats reduce the demand for cooling and heating. They have features that enable you to adjust temperatures according to your needs. Depending on your schedule, they'll automatically adjust heating and cooling in specific rooms, which will help you reduce your energy consumption and utility bills.
2. Use HVAC Zoning
Systems with zoning allow you to change one area's temperature in your home without affecting the other. Each zone has a thermostat that connects to a central programmable thermostat. You can schedule different temperatures for each area to ensure that unoccupied rooms won't heat up or cool down.
Some systems come with advanced features. These features enable them to communicate wirelessly with cameras or motion sensors, and they can make adjustments based on your daily routine. You can also make changes from anywhere with your computer or smartphone.
3. Insulate Your Building
Insulation helps reduce heat loss through surfaces. Check out air leaks that can let warm air escape while letting in the cold air, as these leaks can be in the windows, doors, and walls. Applying caulk around your windows and weather-stripping your doors will help seal up problem areas, reduce heat loss, and improve your HVAC system's effectiveness along with efficiency.
4. Use of Air Duct Dampers
Dampers are metal plates inside your ductwork, close to the central air handler, that can open and close to redirect airflow and provide room-by-room cooling. Air duct dampers effectively increase your system's efficiency; they save energy by allowing you only to heat or cool the rooms you're using. Some come in a manual form with handles that allow you to adjust them while others are automatic and have motors for powering.
There are many actions you can take to upgrade your HVAC System. At Lanz Plumbing, Heating & Cooling, Inc., we provide you with skilled HVAC services for quality indoor air. Contact Lanz Plumbing, Heating & Cooling, Inc. today to get your system upgrade.
Image provided by iStock