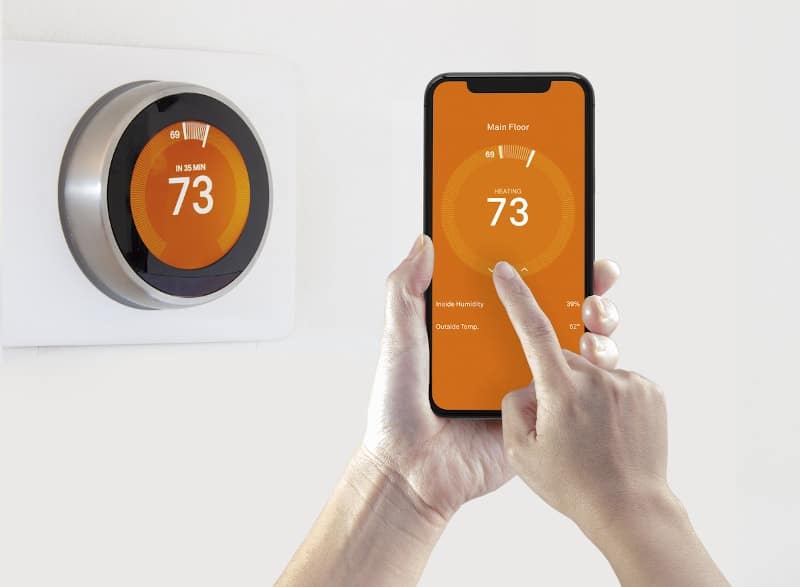 With technological advancements happening day in and day out, it's best to upgrade your appliances and reap the benefits of innovative solutions. A smart thermostat is one appliance that stands to see you achieve indoor comfort this fall in Villa Grove, IL. Here are some reasons why you need to upgrade to a smart thermostat.
1. Reduce Your Energy Bills and Repair Costs
Smart thermostat designs are set to achieve greater energy-efficient than traditional thermostats. With increased energy efficiency, you get to achieve the desired temperature readings while using less energy. As a result, you can lower your energy bills and save up some extra cash.
Programmable thermostats also increase the efficiency of your HVAC system. In turn, this lessens the risk of wear and tear on the unit's components, thus helping to avoid common repair or replacement costs.
2. The Best Option on the Market
There are a couple of thermostat options in the market, including old mercury thermostats, digital thermostats, and smart thermostats. Smart thermostats present the best opportunity for you, and here's why.
Unlike smart thermostats, thermostats using mercury have low energy efficiency, are not eco-friendly, and only serve to heat or cool your home. On the other hand, digital thermostats allow free temperature adjustment when compared to mercury ones.
However, this thermostat type isn't as energy-efficient, flexible, and user-empowering as smart thermostats. Smart programmable thermostats allow remote control and have innovative features such as learning your routine to heat and cool your home effectively.
3. Boost Indoor Air Quality
Smart thermostats heat or cool your home and play a role in maintaining indoor air quality. A smart thermostat will notify you when your air filters are dirty and need a change. That ensures you never risk your home's air quality due to dirt build-up.
Some thermostats also track your indoor humidity levels. That helps you know when you may need to run a dehumidifier or humidifier to avoid any health complications or structural damage.
Investing in a smart thermostat increases your HVAC efficiency and may save you some change in the long run. Lanz Plumbing, Heating & Cooling, Inc.'s HVAC technicians for all HVAC-related services, including maintenance, repair and installation.
Image provided by iStock