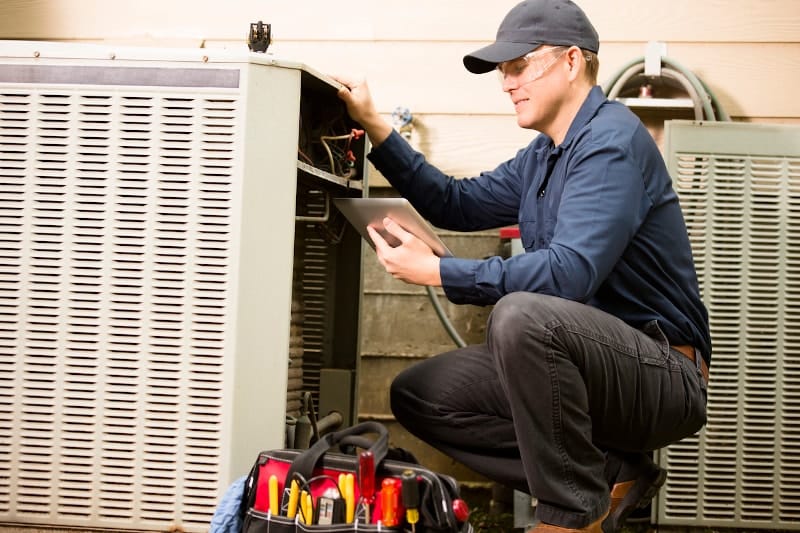 Your air conditioner is likely one of the most used appliances on your property in Savoy, IL. It keeps your interior setting cool to ensure you're comfortable during the warmer months of the year. As a homeowner, there will come a time when you need to replace your HVAC system. There are a few main reasons why you should hire a professional to perform the task instead of attempting to complete it yourself.
1. Protect Your Investment
The main reason to hire a professional to install your air conditioner is to protect your investment. Air conditioners can cost thousands of dollars, which means they should only be handled by a qualified professional who is trained to install them correctly to avoid potential mistakes that can occur. If you mishandle the parts or make mistakes with installing the unit, it can prevent it from working correctly and can cause you to lose money.
2. Better Results
It's no surprise that hiring a professional technician to install your HVAC system can yield better results due to their training expertise, and the quality materials that are used. They have a high level of experience installing air conditioners and will ensure it's ready to be used once the task is completed. You can have peace of mind knowing the HVAC system will operate correctly and that each room of the home will be properly cooled.
3. Avoid Repairs
One of the main risks of attempting to install an HVAC system yourself is the risk of problems occurring in the future if all of the parts aren't installed correctly. Although you may be capable of successfully putting the HVAC system in place, that doesn't mean you followed every step properly. You could have issues suddenly in the near future, which can mean spending more money to repair your air conditioner. That's money you could have used to hire a technician to install it correctly the first time.
Professional technicians also have the necessary and most advanced tools in the industry to perform the job correctly. Although you may have a stocked toolbox in the garage, it doesn't mean you necessarily have everything you need to install an HVAC system. If you attempt to use the wrong tools, it could lead to damaging the parts or failing to cool the home properly.
4. It Saves Time
Hiring a technician to install your HVAC system may cost money but it can allow you to save a lot of time. You won't have to spend time researching how to install the appliance or understanding the mechanisms involved. You also won't have to calculate the unit size you need for your home. You can leave all of the work to a qualified professional who can work in a timely manner. You'll get to enjoy cooling your house sooner and avoid taking time out of your busy schedule to attempt a complicated project.
5. They Have Insurance
When you hire a licensed technician, you can rest assured knowing they have insurance against accidents or injuries that could occur. You won't have to worry about paying out of pocket for any damage or accidents because the professional will be fully covered while working on your property. If the technician sustains an injury on the job, both you and the professional will be protected to ensure you don't have to worry about being liable.
Now that you understand the benefits of trusting a certified HVAC professional, you can make an informed decision when it comes to cooling your home with a new appliance. Call us at Lanz Plumbing, Heating & Cooling, Inc. to schedule an appointment to install your new system. We can restore the cooling in your home so you can stay comfortable throughout the year.
Image provided by iStock