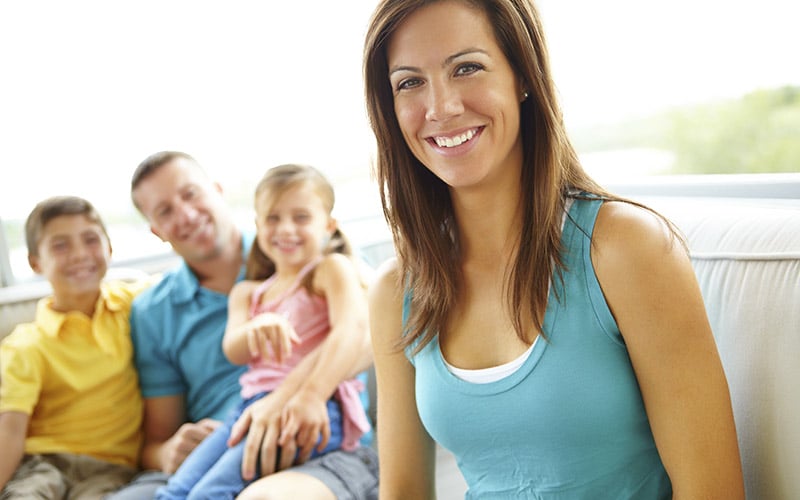 Summertime in Champaign-Urbana, IL means plenty of heat and humidity. You'll depend on your air conditioner to maintain a cool, comfortable home. Air conditioners require a refrigerant to absorb heat from your home's air and transfer it to the outdoors. Let's take a look at why your cooling system needs a proper AC refrigerant charge and what could happen if the charge is too high or too low.
How Much Refrigerant Does My System Need?
Each make and model of air conditioner needs a slightly different amount of AC refrigerant. According to PG&E, most central air conditioning systems use two to four pounds of refrigerant per ton of cooling capacity. A three-ton air conditioner would typically have six to 12 pounds of refrigerant for a proper charge. During the installation of a central air conditioning system, technicians carefully measure the refrigerant level and test the system. Air conditioners have safety systems that prevent overcharging.
Signs of Low Refrigerant
A low refrigerant level is a much more common problem than a high refrigerant level in an air conditioner. When the AC refrigerant level is too low, the unit will not effectively cool your home's air. You might notice warm air blowing from the vents. The air conditioner may cycle constantly in an effort to reach the temperature setting on your thermostat. You may notice frost or ice on the outdoor unit or a puddle of water near the indoor unit. Other symptoms of low refrigerant include high electricity bills, short-cycling, and low airflow. If you hear a hissing or bubbling sound, your air conditioner may have an active refrigerant leak.
What Happens If I Run the AC With Low Refrigerant?
Using your air conditioner with an improper AC refrigerant charge will cause extra stress, wear, and tear on the system. This leads to a shorter lifespan and increased utility costs. The unit may overheat from the constant cycling, which could ruin its electronics and motor. Ice buildup may cause the coil to crack. A blown motor or cracked coil usually requires a complete replacement of the AC system.
Benefits of Proper Refrigerant Charge
When your air conditioner has the proper level of refrigerant, it efficiently cools your home. The air blowing out of your vents will feel cool. A proper refrigerant charge also helps the unit remove excess moisture from your home's air. Maintaining an indoor humidity level of around 40% helps you feel more comfortable. Properly charged air conditioners last longer, don't cycle as often, and use less electricity.
How Do I Know If My AC Is Properly Charged?
The best way to find out if your AC has the right refrigerant level is through an annual tune-up. We recommend a springtime tune-up of your cooling system. However, it's never too late for AC maintenance. During a tune-up, the technician uses specialized instruments to measure the refrigerant level. If the level is lower than what the manufacturer of the unit recommends, the technician will first check for signs of a leak. The refrigerant leak must be repaired before the unit is recharged. Once the leak is identified and fixed, the technician will recharge the system.
Can My Air Conditioner Be Recharged?
If your air conditioner was manufactured before 2010, it may use R-22 as its refrigerant. This refrigerant is no longer produced for air conditioners because it depletes the ozone layer and pollutes the environment. These systems will not work with newer refrigerants, so you might need to replace the old AC unit if R-22 is not available. Newer units use R-410A as the refrigerant. R-410A is available for achieving the proper refrigerant charge in air conditioners manufactured in 2010 or later. Switching to a new cooling system that uses R-410A as the refrigerant and has a seasonal energy efficiency ratio of 15 or higher could lower your cooling costs by as much as 50%, notes the Department of Energy.
To learn more about the need for proper AC refrigerant charge, take a look at Lanz Plumbing, Heating & Cooling, Inc.'s air conditioner repairs, or contact us today.