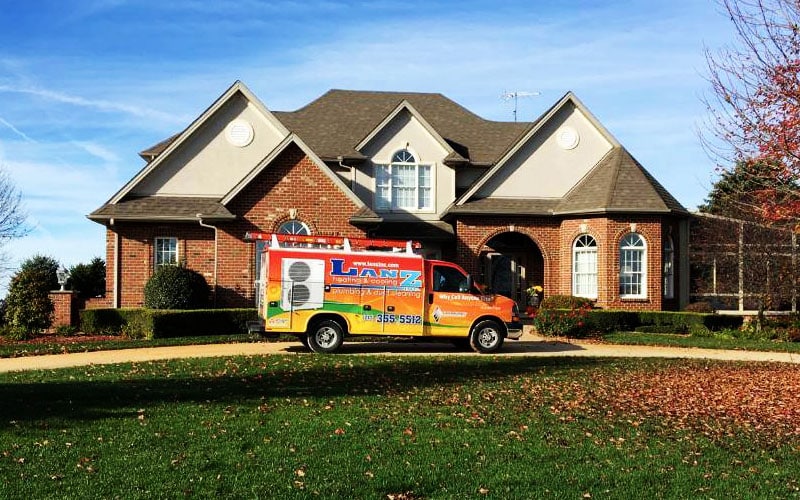 When it comes to indoor climate control, most people naturally focus on air temperature. It's familiar and easy to understand, but it doesn't represent the full picture. For lasting comfort, it's also important to understand and manage the effects of humidity in your home.
How Low Humidity Impacts Comfort
For homeowners in and around Urbana, Illinois, humidity is a problem all year long. In the summer months, excessive humidity can make you feel sticky, stuffy and generally miserable. However, it's the opposite problem that prevails throughout much of the year. You may begin to feel less comfortable once indoor humidity levels fall below around 25%. Such low humidity can cause your eyes, lips, skin, hair and nasal passages to start drying out. Static electricity also tends to build up in drier air, leading to static cling and unpleasant electrical shocks.
Humidity and Indoor Air Quality
In addition to sensible comfort, low humidity can also have a real impact on indoor air quality and health. Dust is typically more abundant and becomes airborne more readily in dry conditions. Many viruses also survive longer and spread more easily through the air when humidity is low. Additionally, too little humidity can dry out the mucous membrane protecting your respiratory tract and cause it to become inflamed. This, in turn, may leave you more susceptible to airborne illnesses.
Choosing a Quality Humidifier
No matter the weather, there's no reason to let low humidity compromise your health and happiness. Lanz Plumbing, Heating & Cooling, Inc. has the high-quality humidifiers you need to maintain comfortable conditions year-round. As a Trane Comfort Specialist and a Mitsubishi Diamond Dealer, we carry and install industry-leading comfort solutions. Our friendly comfort consultants and skilled technicians can help you find the perfect humidifier for your needs.
Effective humidity control is essential to your comfort and well-being. To learn how Lanz Plumbing, Heating & Cooling, Inc. can make your home a more comfortable place, check out our indoor air quality solutions or call (217) 394-1380.